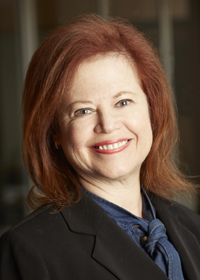 We are pleased to announce that Barbara L. Mandell has been named among Michigan Lawyers Weekly's "Women in the Law" Class of 2015. Each year, Michigan Lawyer's Weekly honors 30 high-achieving, women lawyers in Michigan and their accomplishments. The honorees are women attorneys who have a commitment to excellence in the practice of law, are inspiring and accomplished leaders, serve as mentors to other women and contribute significant time and effort to volunteerism and/or pro bono.
Michigan Lawyers Weekly will recognize the 2015 "Women in the Law" at an awards luncheon on Thursday, September 10, 2015 at the Detroit Marriott in Troy, Michigan.  The winner of the publication's "Woman of the Year" award will be revealed at the luncheon.
Barbara L. Mandell is a partner at the firm. She has over 30 years' experience in complex litigation, with the exception of two years spent as general counsel. Barbara's practice is focused on litigating, arbitrating and counseling her clients on patent, trademark and licensing matters as well as antitrust law. Barbara Mandell is also a certified commercial mediator.
Barbara L. Mandell's biography