white Papers and other helpful tools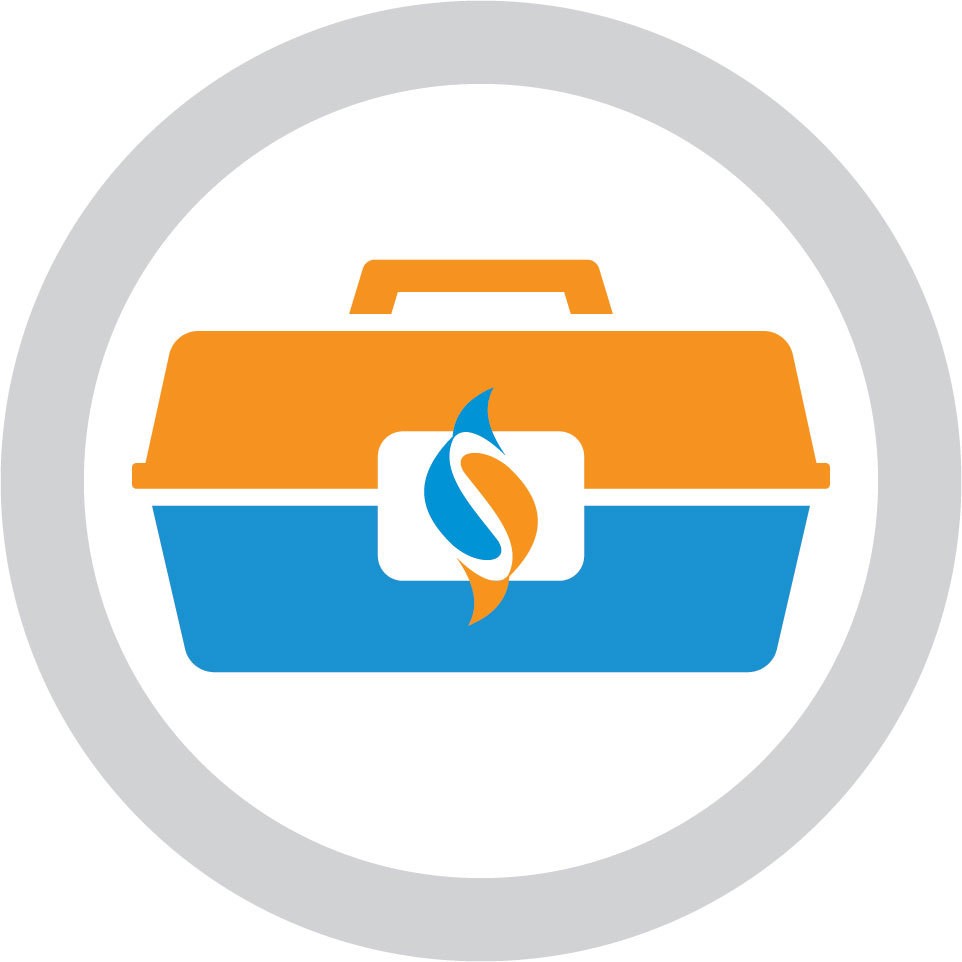 Fill Your Tacklebox with the Right Tools to Cast for Success.
All
Patents
Trademarks
Copyrights
Trade Secrets
Business Consulting
Registrations and Certificates
Transactions and Licensing
Litigation and Dispute Resolution
Internet and eCommerce
Checklists and Forms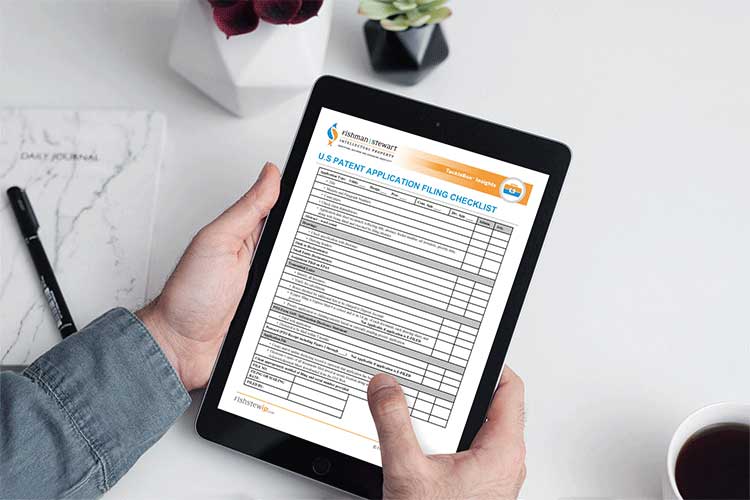 Patent Checklist
Access the Fishman Stewart patent checklist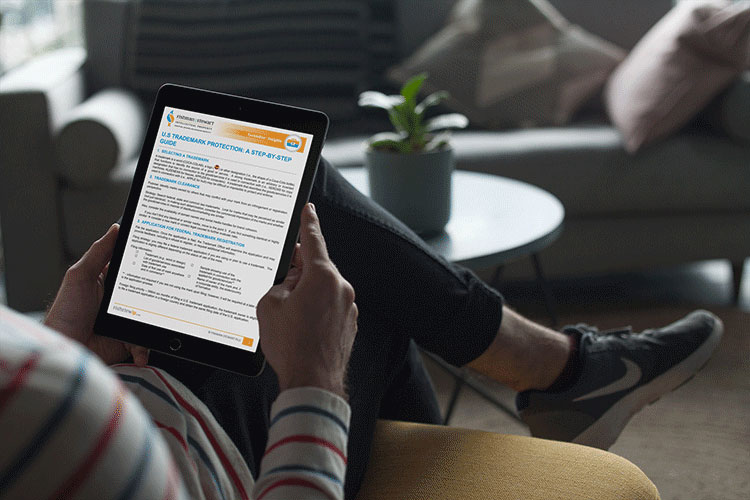 Trademark Checklist
Access the Fishman Stewart trademark checklist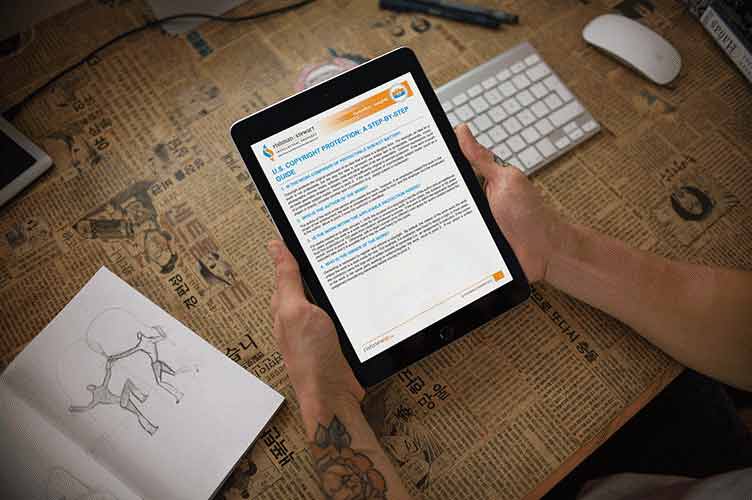 Copyright Checklist
Access the Fishman Stewart copyright checklist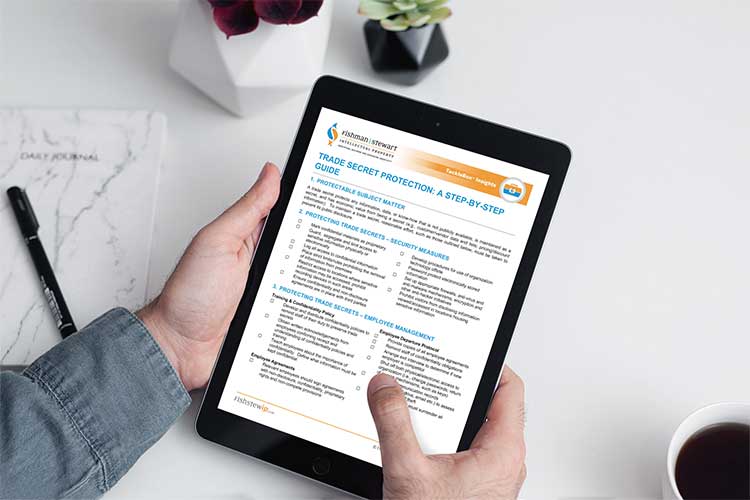 Trade Secret Checklist
Access the Fishman Stewart trade secret checklist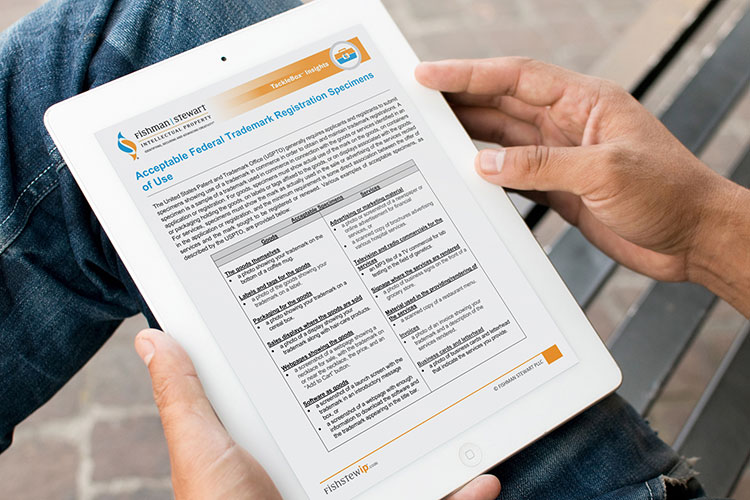 Acceptable Federal Trademark Registration Specimens Of Use
Meeting the United States Patent and Trademark Office (USPTO) specimen requirements.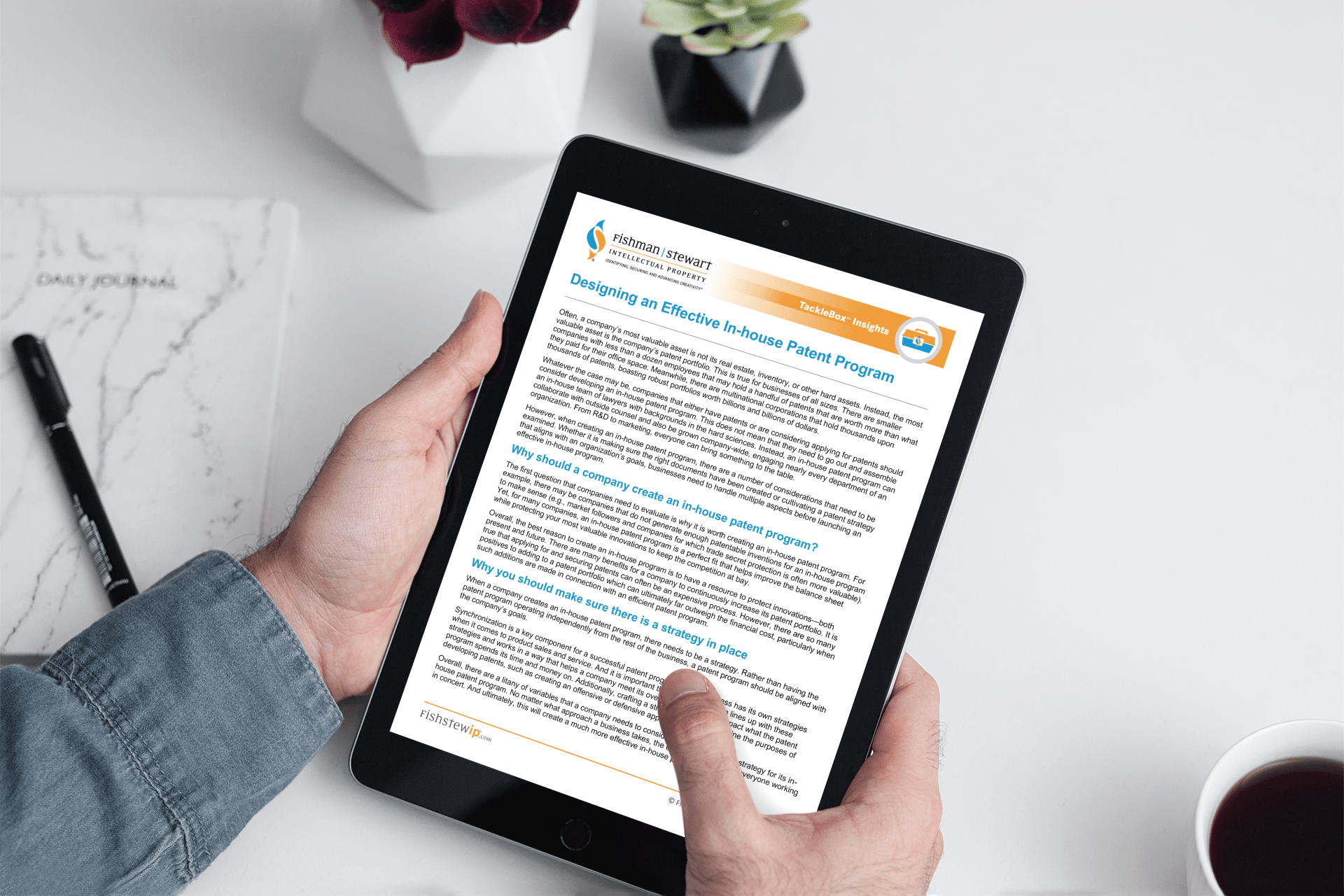 Designing an Effective In-house Patent Program
Often, a company's most valuable asset is not its real estate, inventory, or other hard assets. Instead, the most valuable asset is the company's patent portfolio.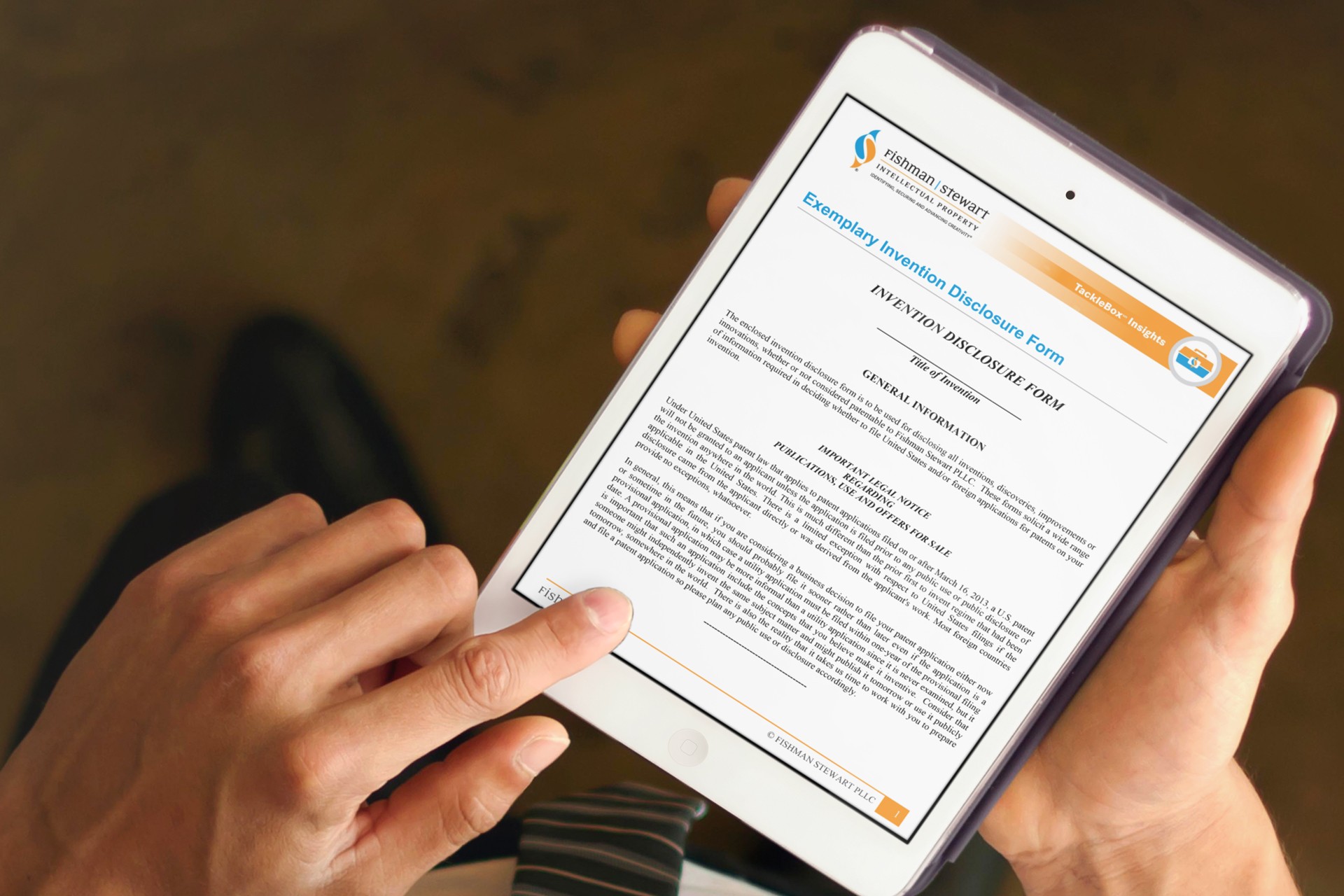 Exemplary Invention Disclosure Form
The enclosed invention disclosure form is to be used for disclosing all inventions, discoveries, improvements or innovations, whether or not considered patentable to Fishman Stewart PLLC.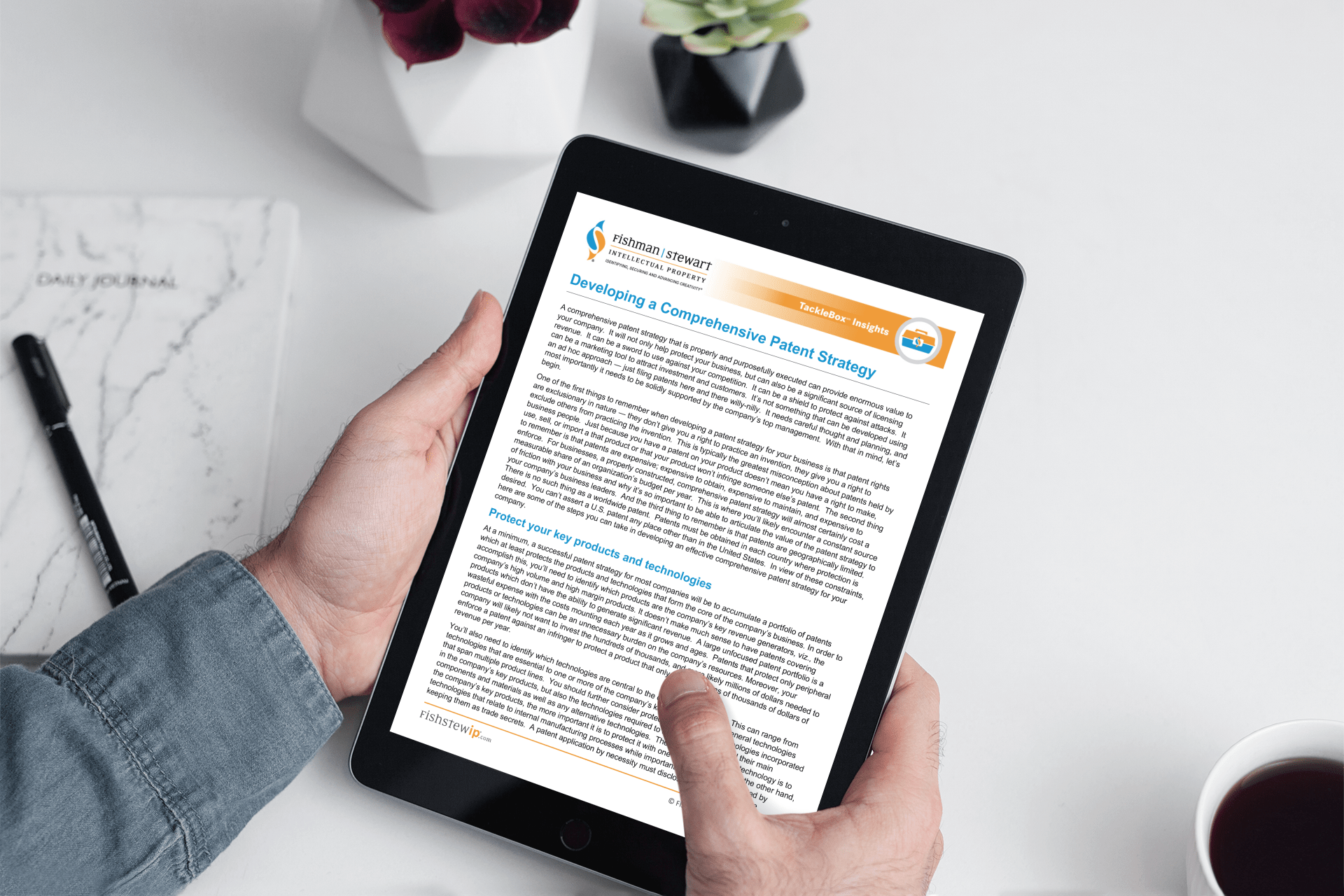 Developing A Comprehensive Patent Strategy
A comprehensive patent strategy that is properly and purposefully executed can provide enormous value to your company.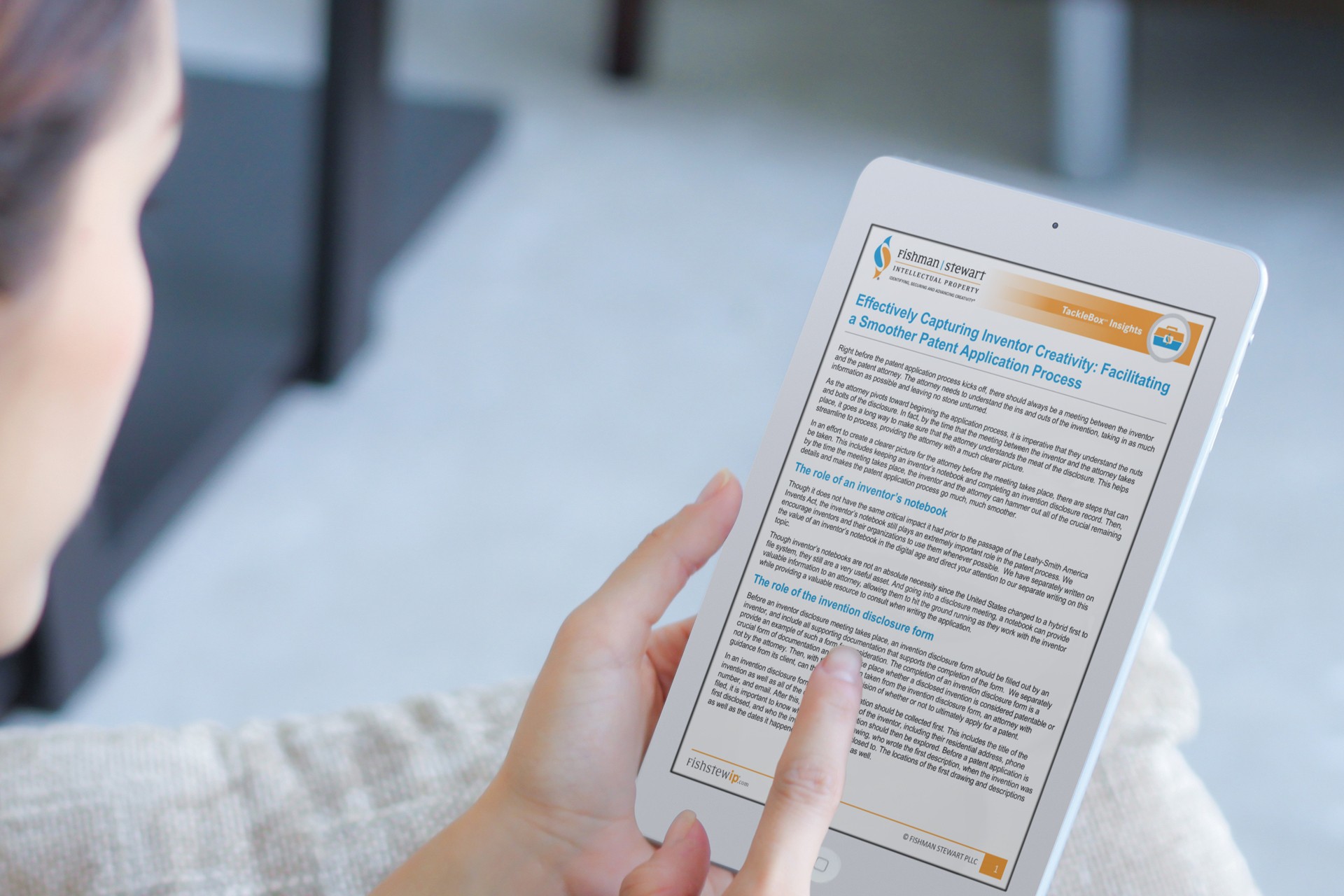 Capturing Inventor Creativity — Facilitating A Smoother Patent Application Process
Right before the patent application process kicks off, there should always be a meeting between the inventor and the patent attorney.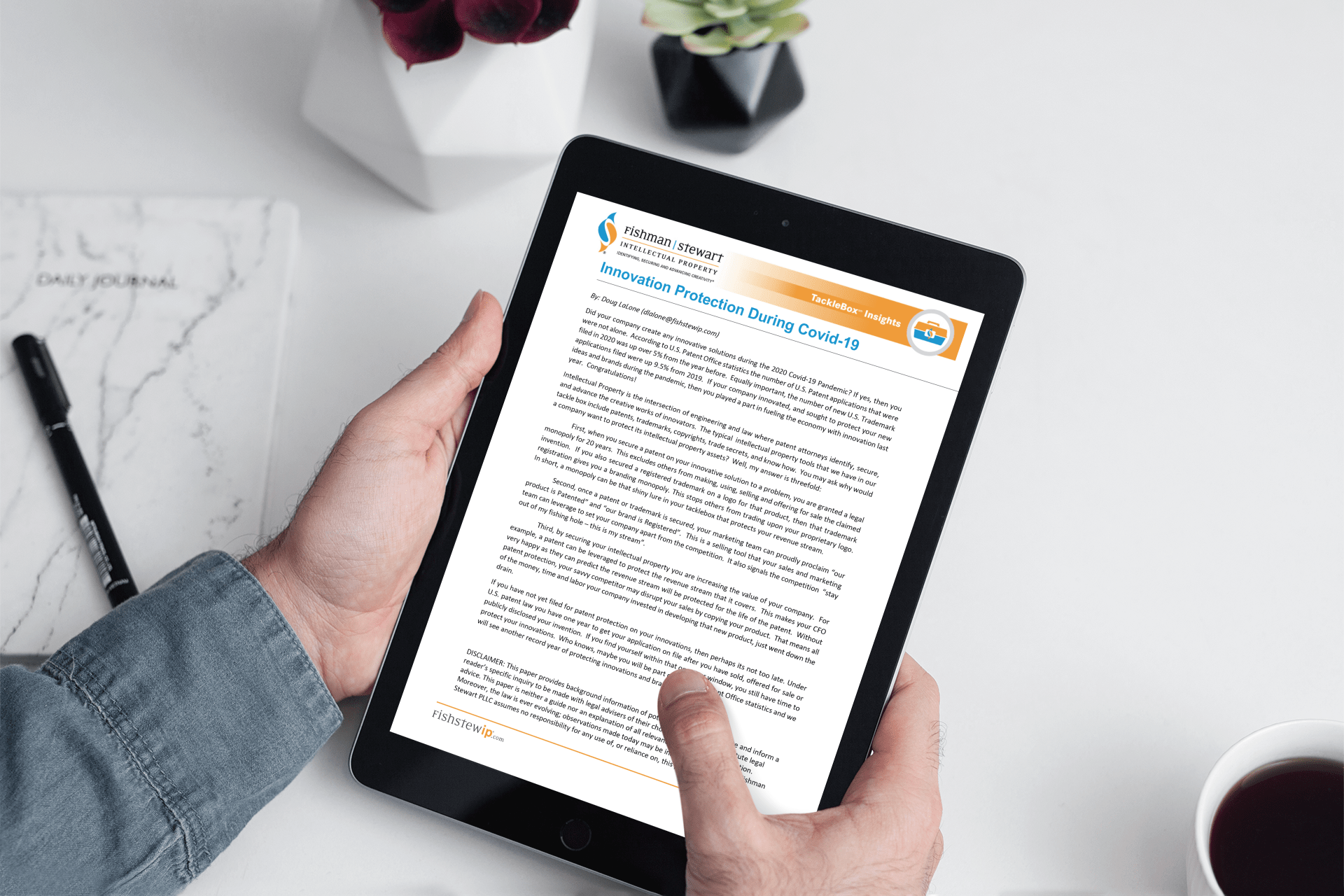 Innovation Protection During A Pandemic
Did your company create any innovative solutions during the 2020 Covid-19 Pandemic?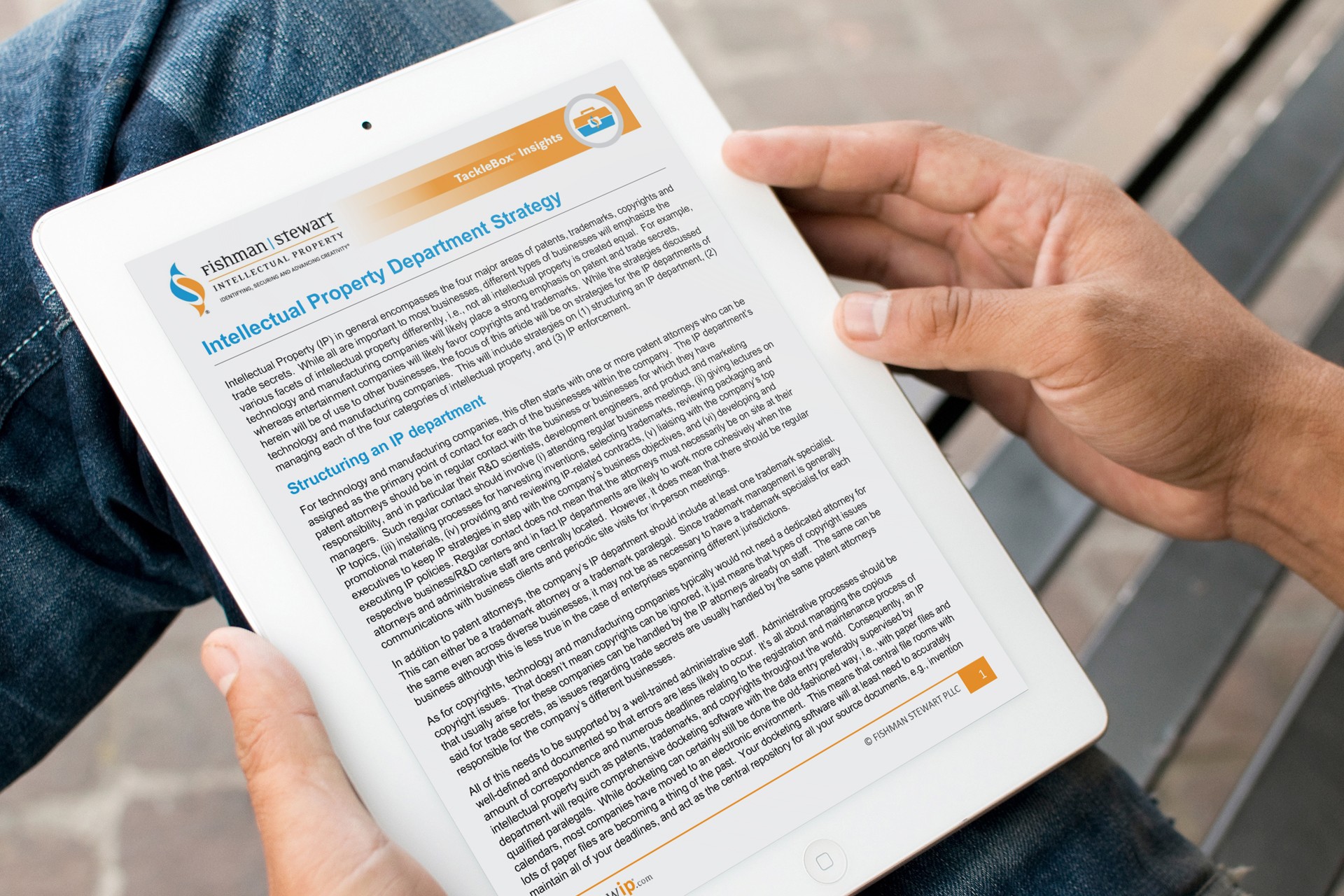 Intellectual Property Department Strategy
Intellectual Property (IP) in general encompasses the four major areas of patents, trademarks, copyrights and trade secrets.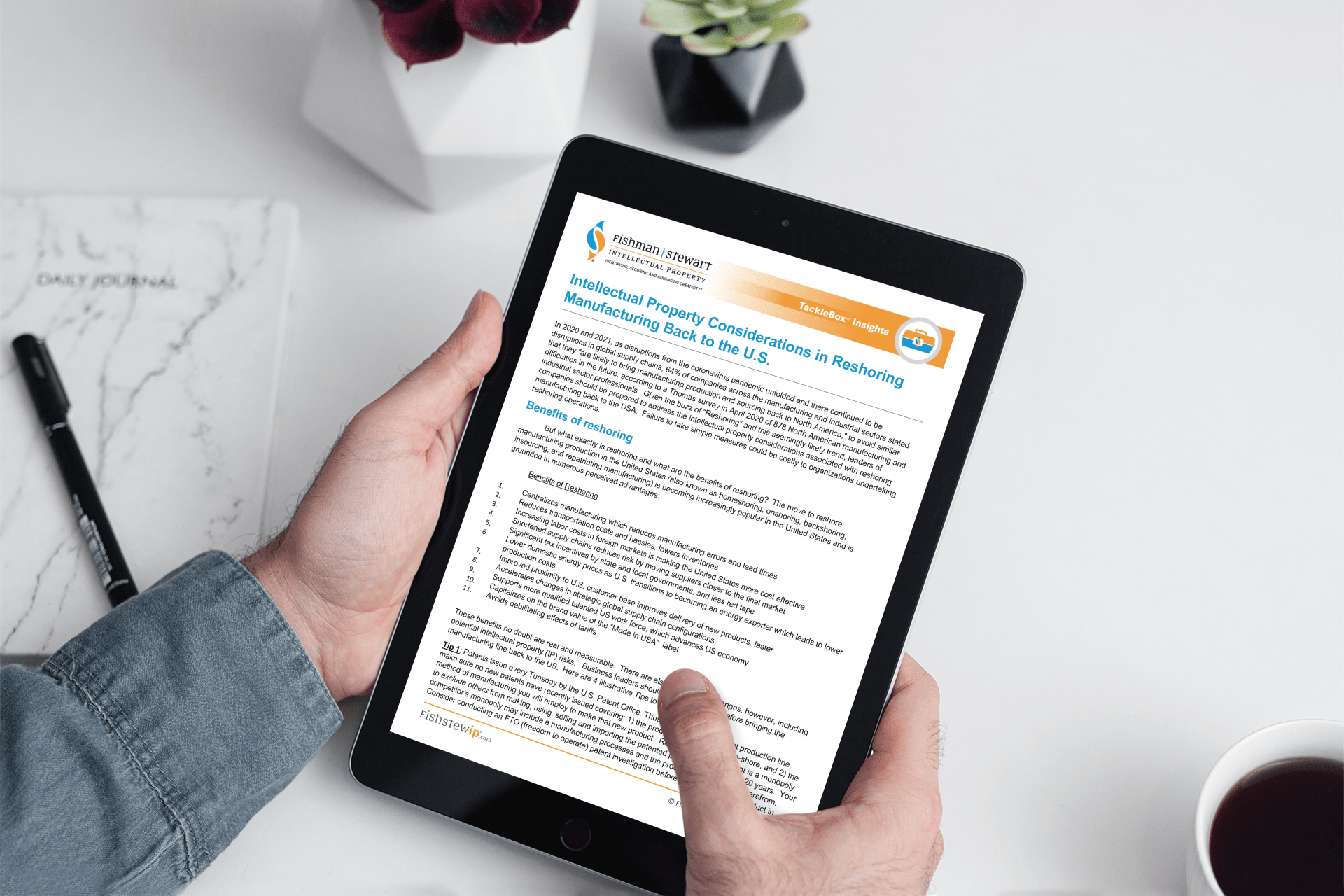 Intellectual Property Risks In Reshoring Manufacturing Back To The U.S.
In 2020 and 2021, as disruptions from the coronavirus pandemic unfolded and there continued to be disruptions in global supply chains.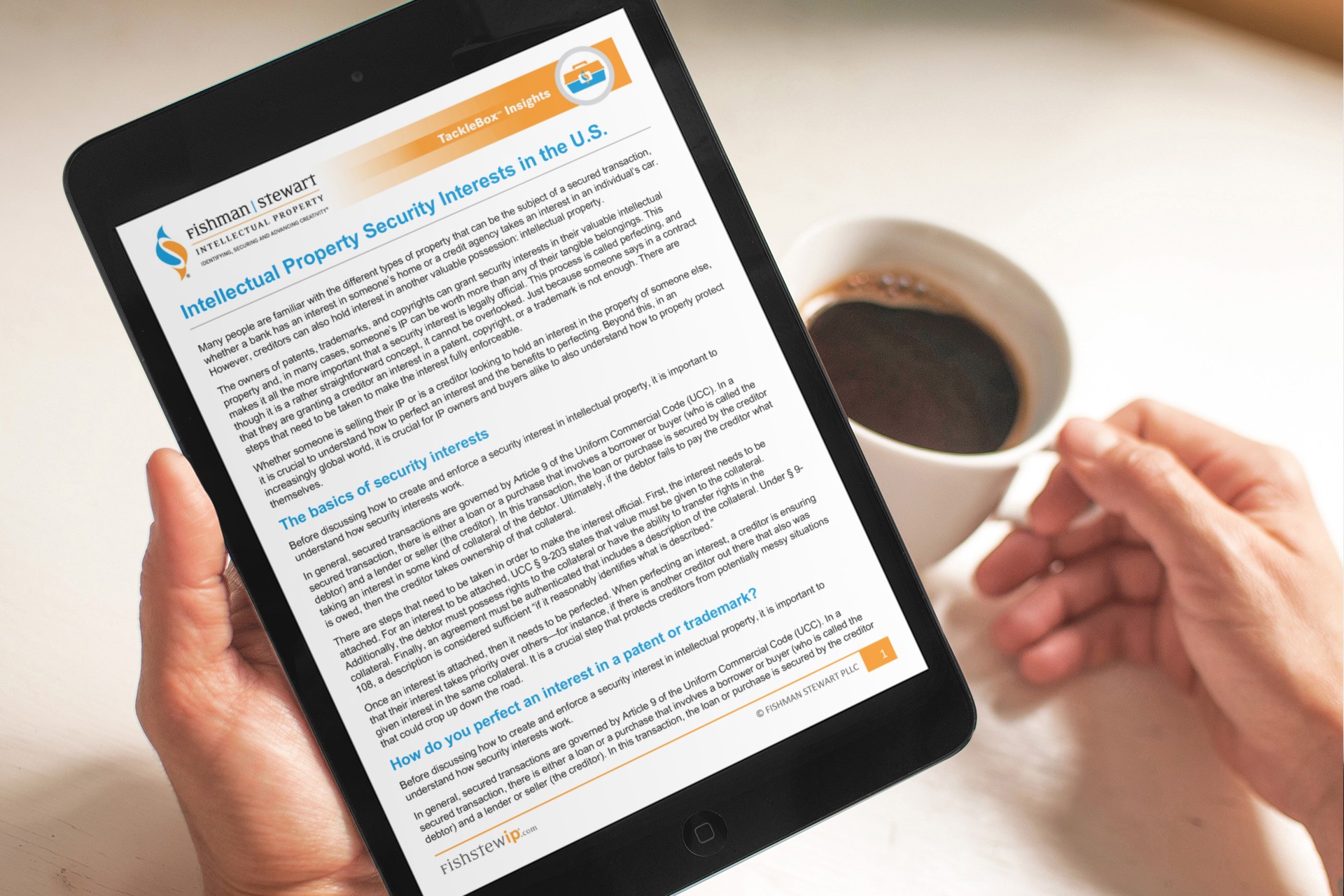 Intellectual Property Security Interests In The U.S.
Many people are familiar with the different types of property that can be the subject of a secured transaction, whether a bank has an interest in someone's home or a credit agency takes an interest in an individual's car.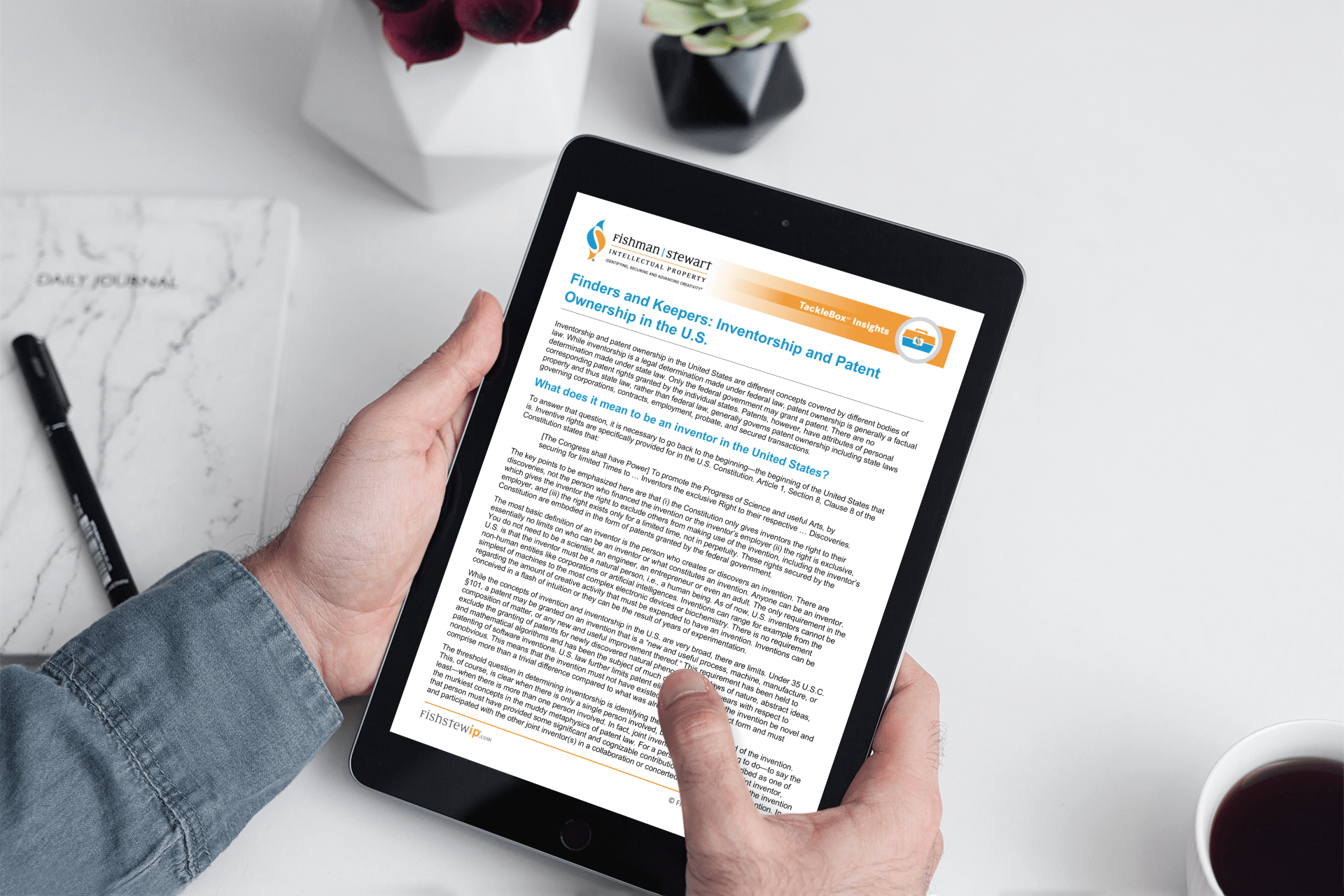 Inventorship And Patent Ownership In The U.S.
Many people are familiar with the different types of property that can be the subject of a secured transaction, whether a bank has an interest in someone's home or a credit agency takes an interest in an individual's car.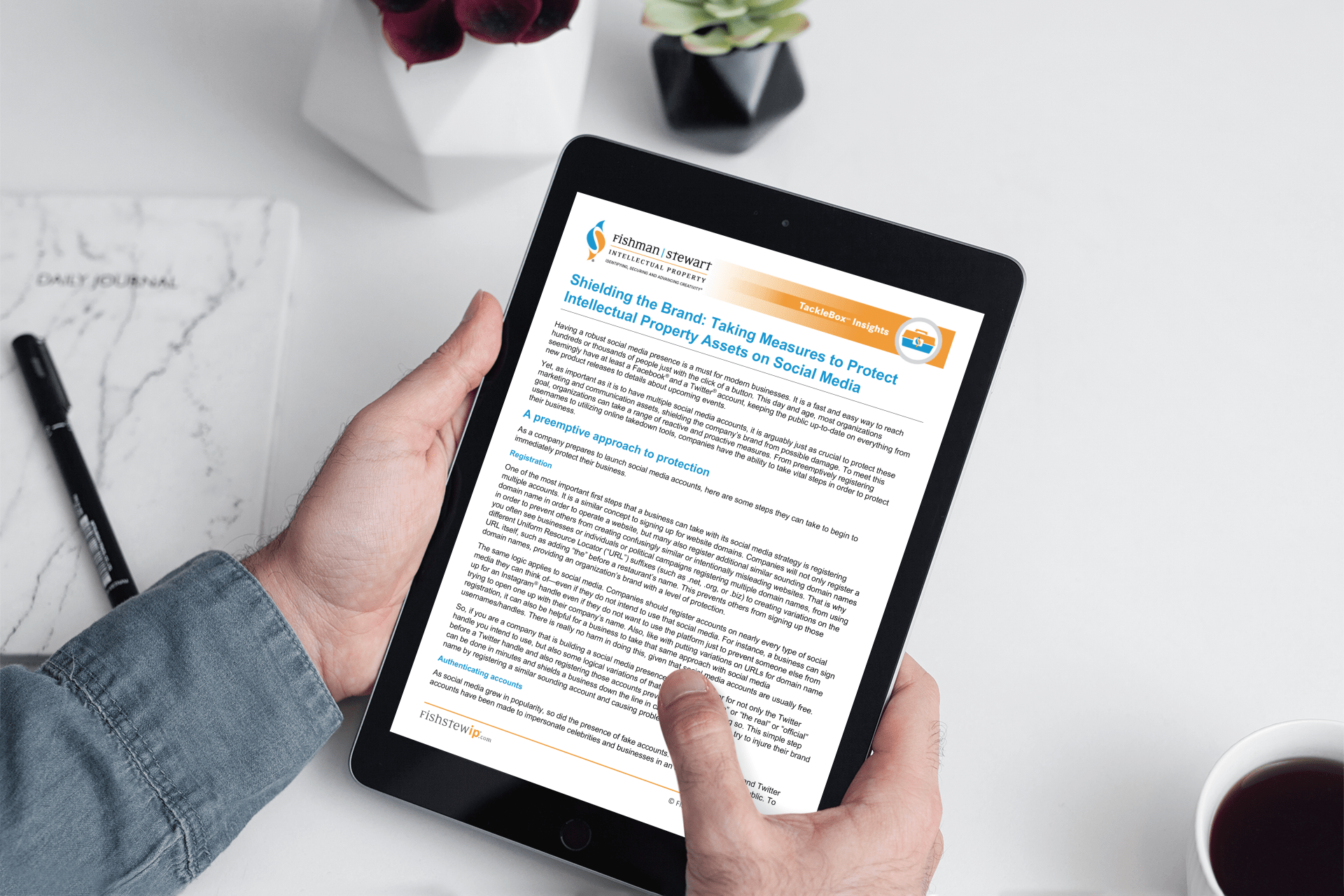 Measures To Protect Intellectual Property Rights On Social Media
Having a robust social media presence is a must for modern businesses. It is a fast and easy way to reach hundreds or thousands of people just with the click of a button.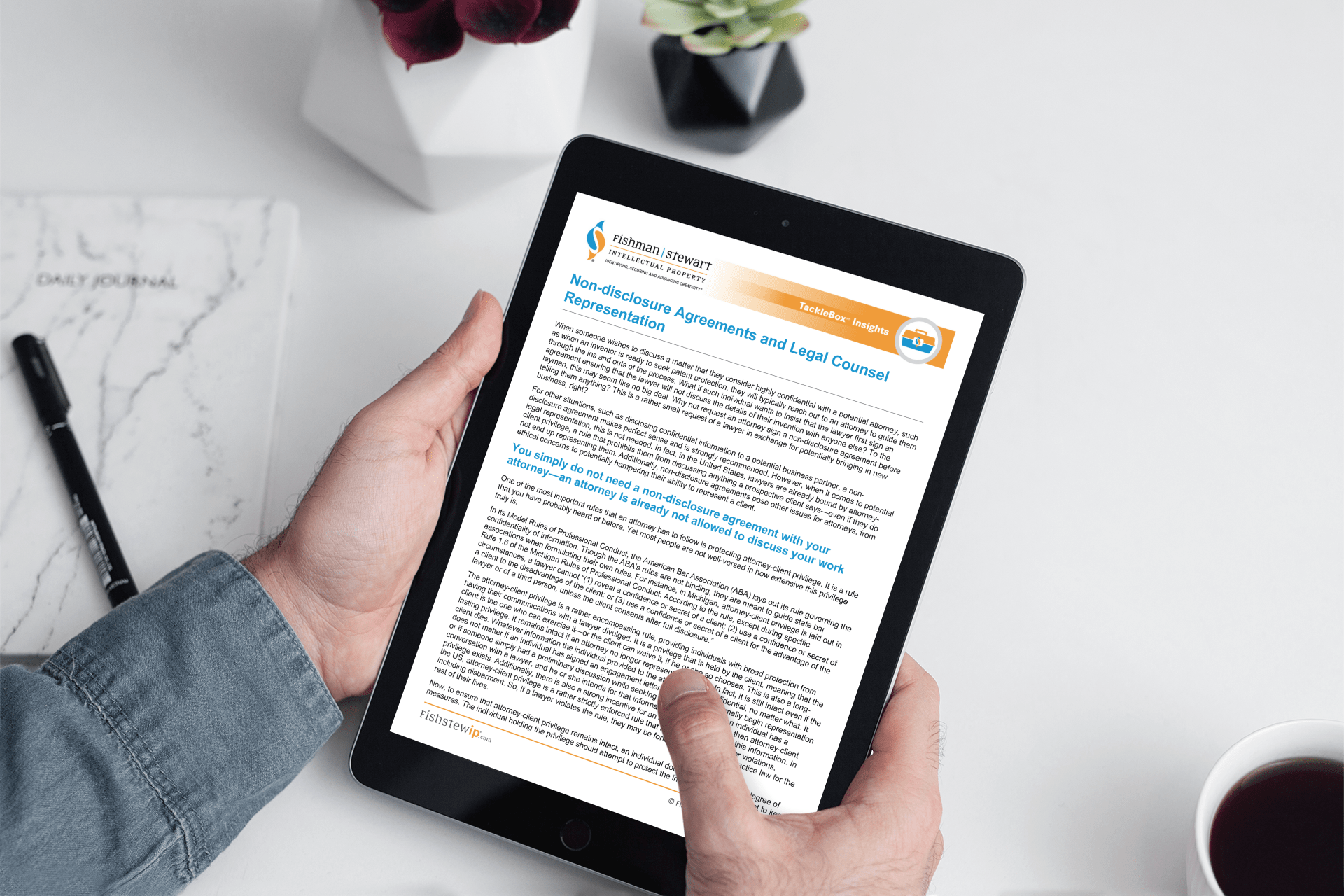 Non-Disclosure Agreements And Legal Counsel Representation
When someone wishes to discuss a matter that they consider highly confidential with a potential attorney, such as when an inventor is ready to seek patent protection, they will typically reach out to an attorney to guide them through the ins and outs of the process.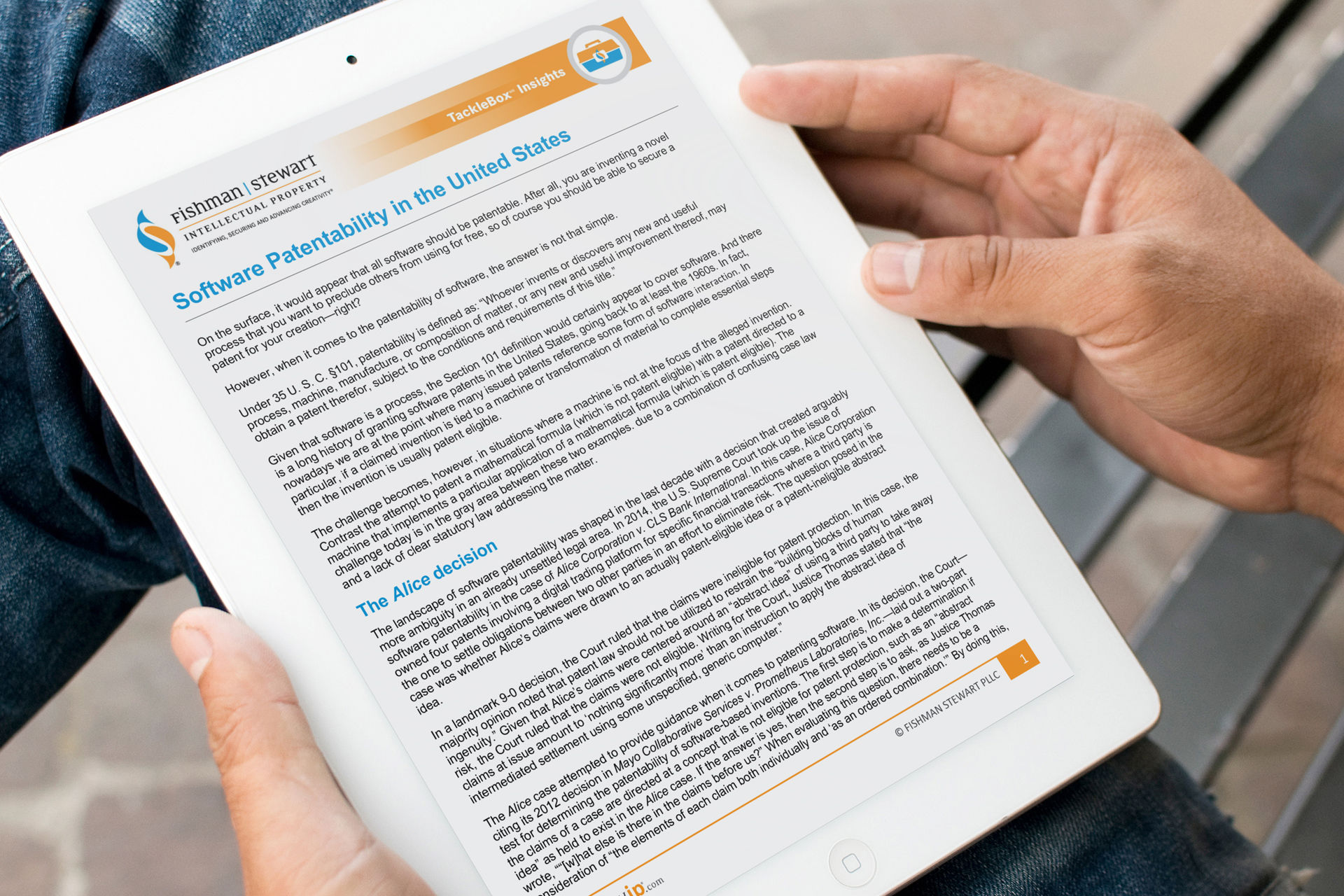 Software Patentability In The U.S
On the surface, it would appear that all software should be patentable. After all, you are inventing a novel process that you want to preclude others from using for free, so of course you should be able to secure a patent for your creation—right?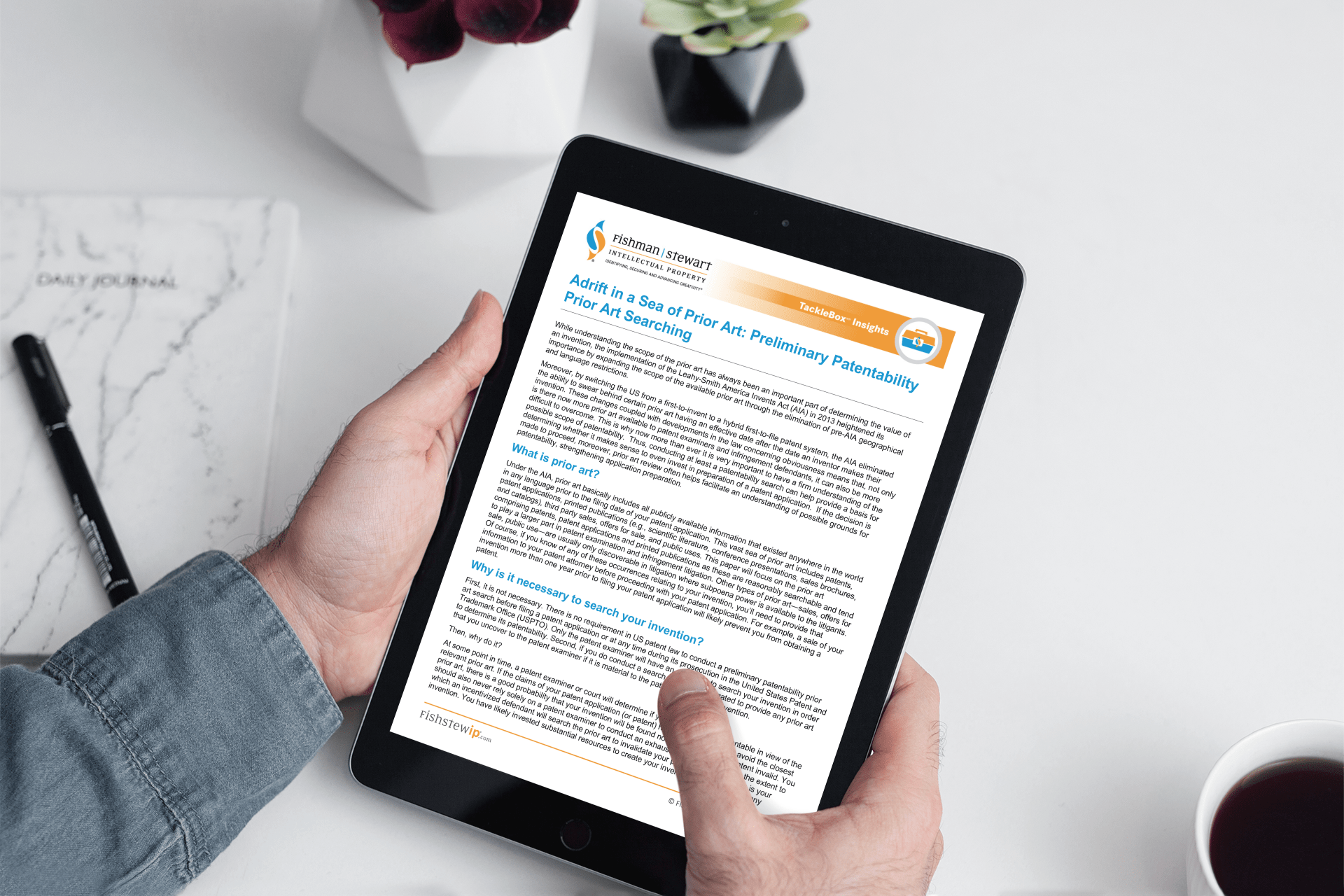 Preliminary Patentability Prior Art Searching
While understanding the scope of the prior art has always been an important part of determining the value of an invention, the implementation of the Leahy-Smith America Invents Act (AIA) in 2013 heightened its importance by expanding the scope of the available prior art through the elimination of pre-AIA geographical and language restrictions.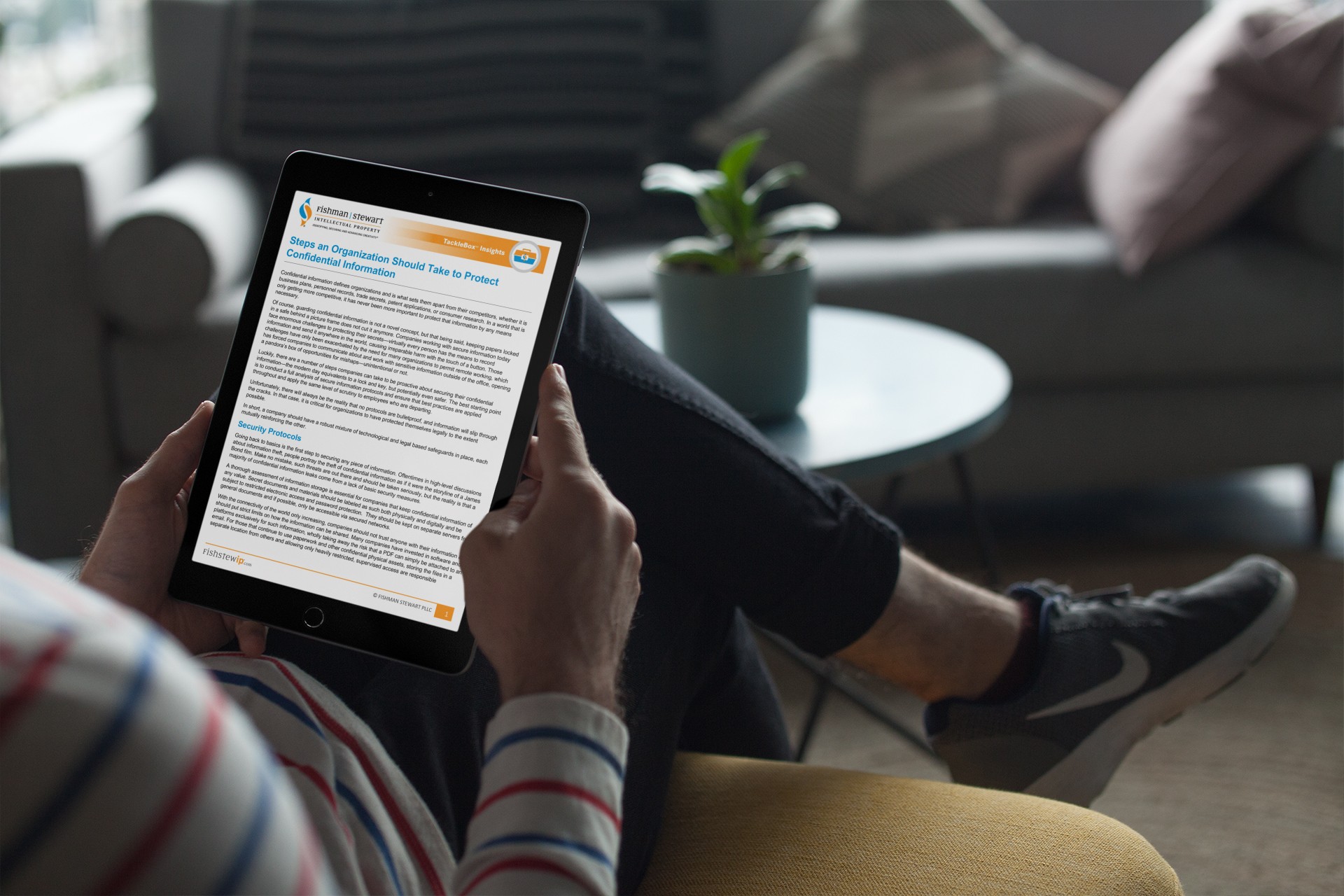 Steps An Organization Should Take To Protect Confidential Information
Confidential information defines organizations and is what sets them apart from their competitors, whether it is business plans, personnel records, trade secrets, patent applications, or consumer research.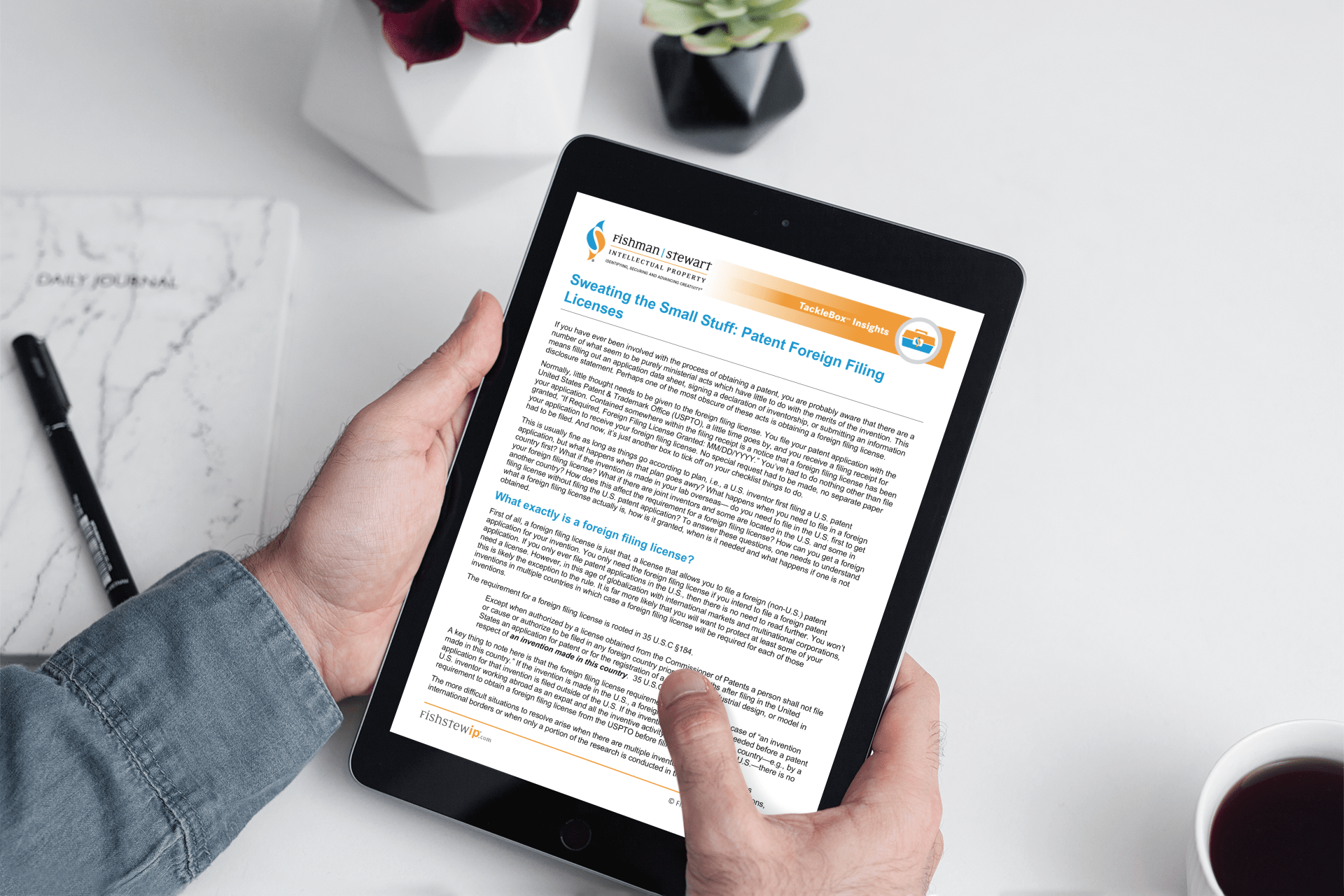 Sweating The Small Stuff — Patent Foreign Filing Licenses
If you have ever been involved with the process of obtaining a patent, you are probably aware that there are a number of what seem to be purely ministerial acts which have little to do with the merits of the invention.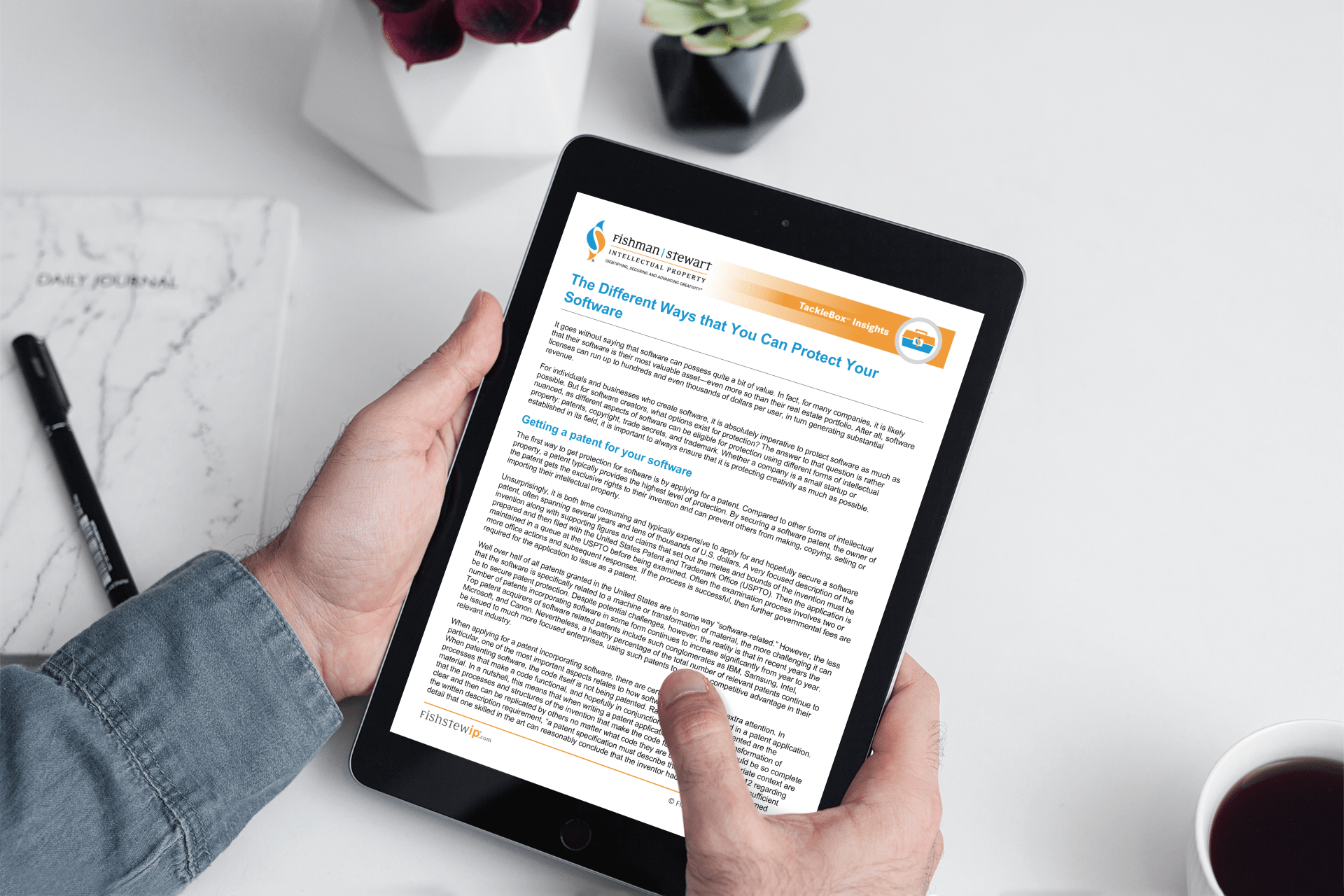 The Different Ways That You Can Protect Your Software
It goes without saying that software can possess quite a bit of value. In fact, for many companies, it is likely that their software is their most valuable asset—even more so than their real estate portfolio.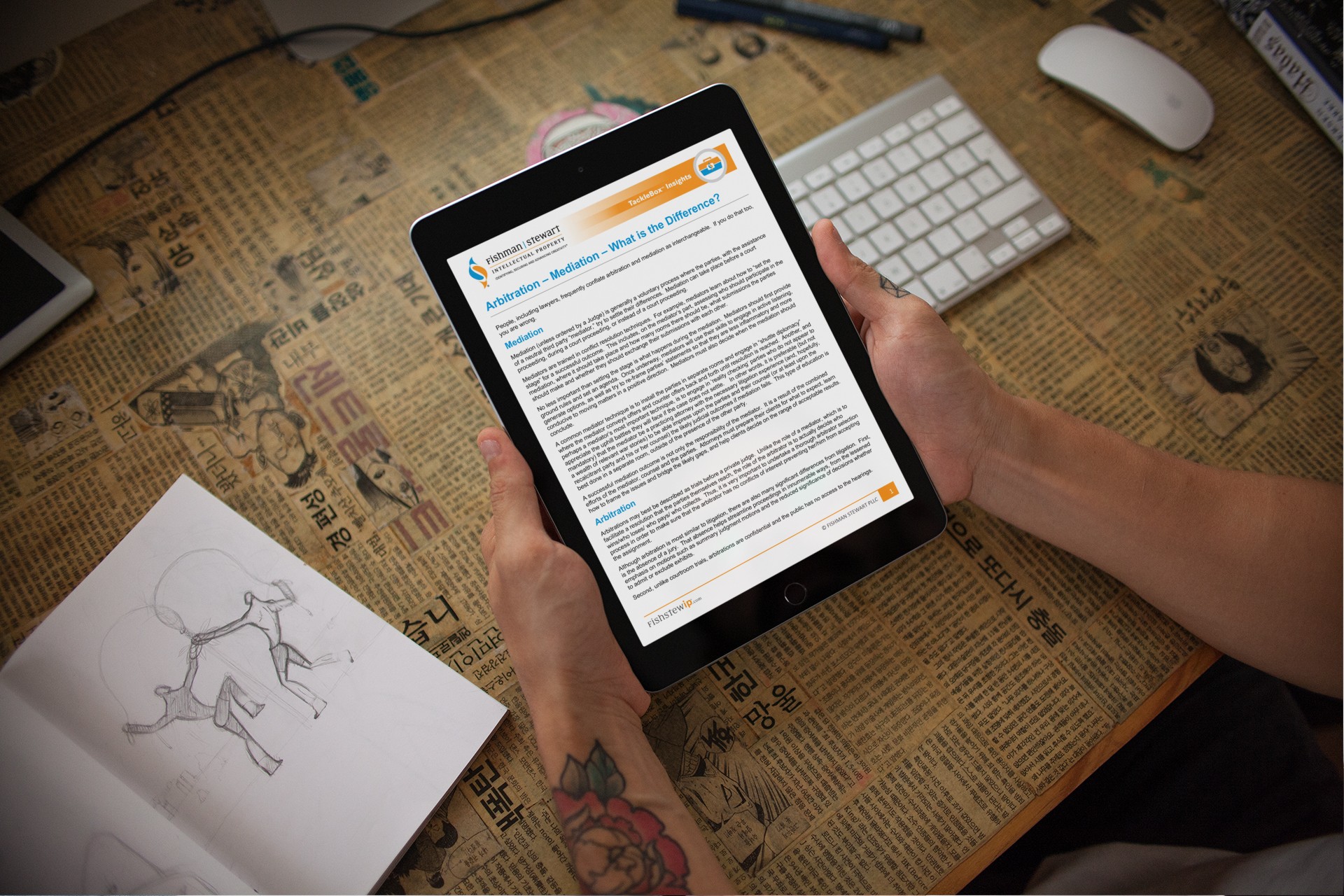 The Difference Between Mediation And Arbitration
People, including lawyers, frequently conflate arbitration and mediation as interchangeable.  If you do that too, you are wrong.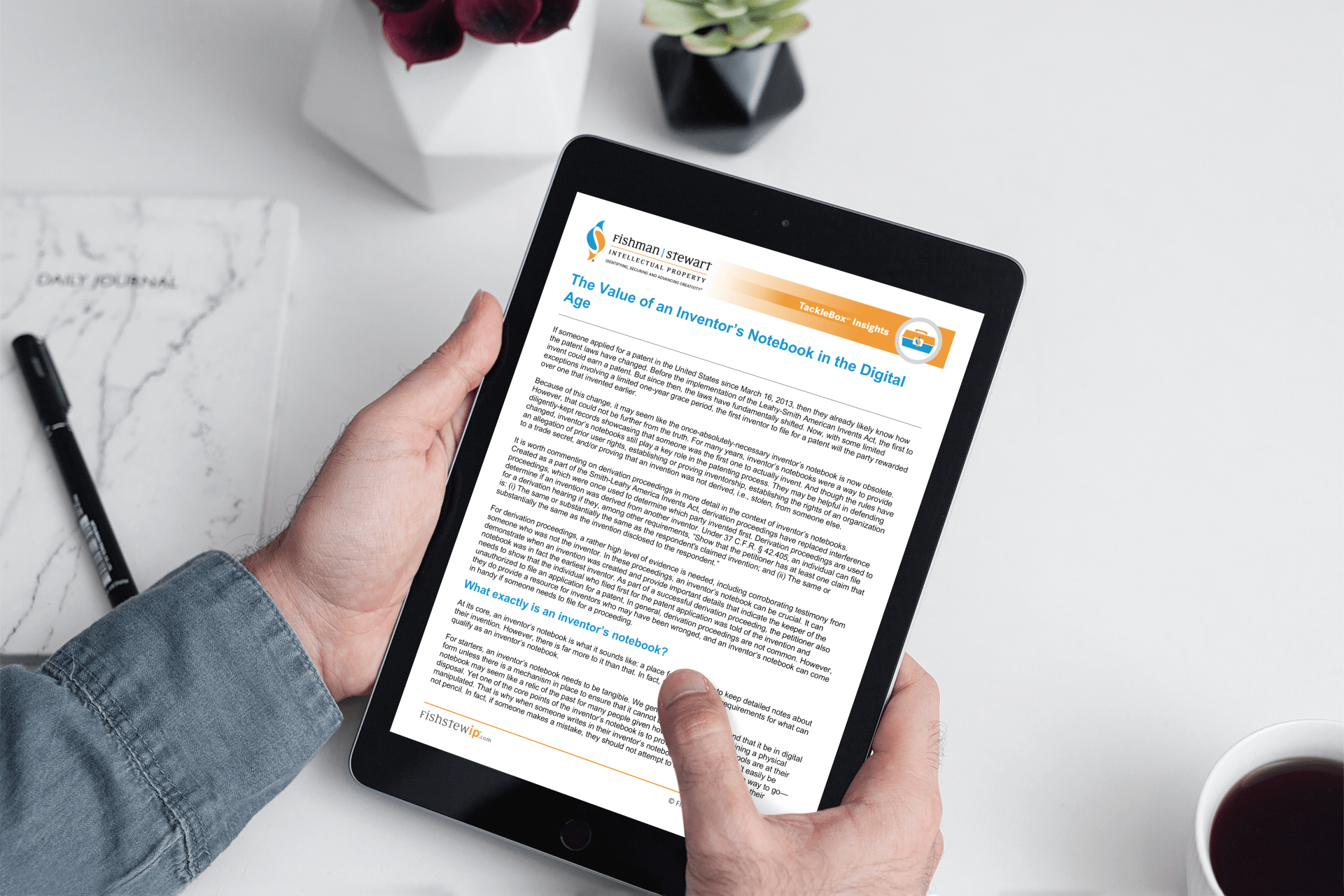 The Value Of An Inventor's Notebook In The Digital Age
If someone applied for a patent in the United States since March 16, 2013, then they already likely know how the patent laws have changed. Before the implementation of the Leahy-Smith American Invents Act, the first to invent could earn a patent.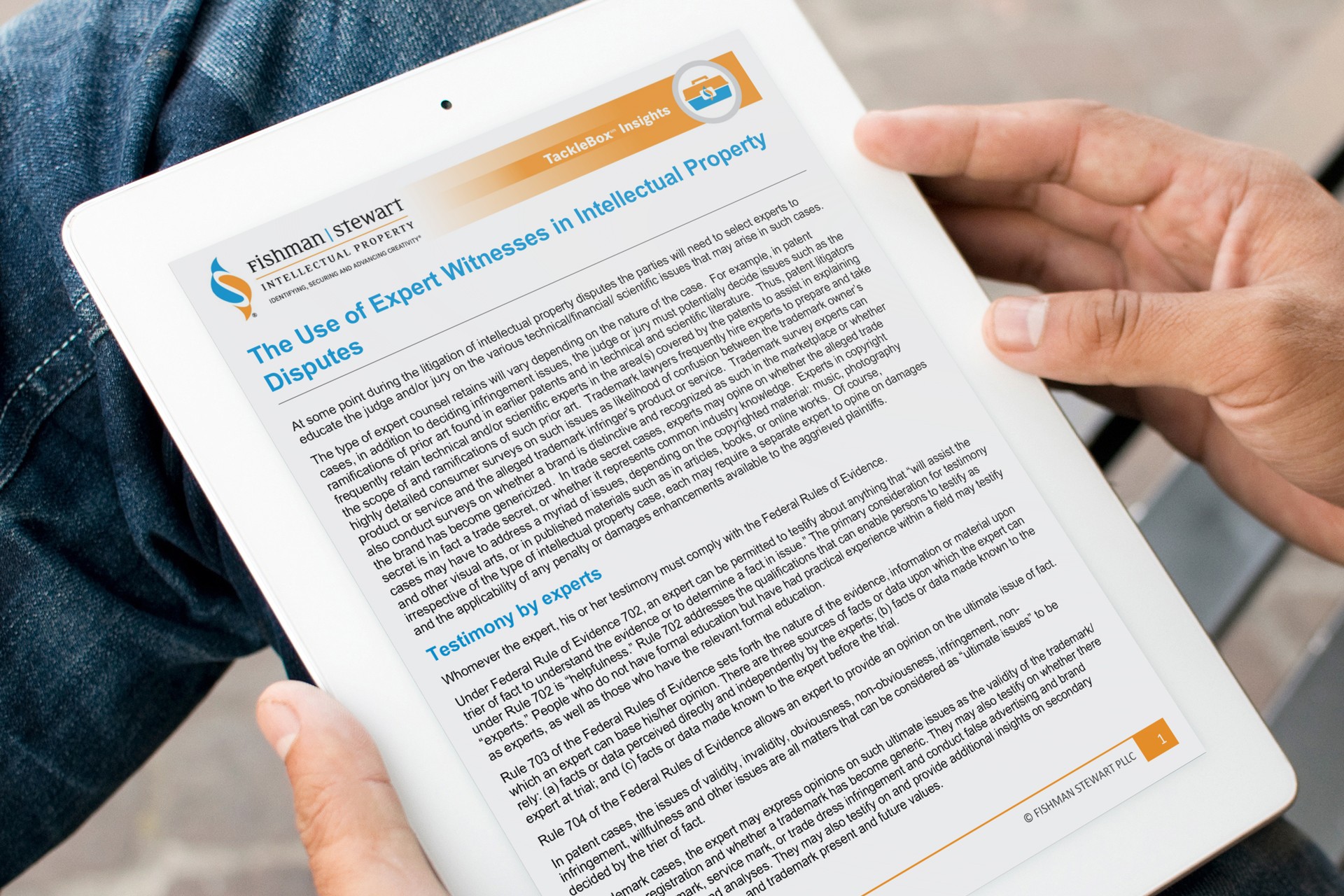 The Use Of Expert Witnesses In Intellectual Property Disputes
At some point during the litigation of intellectual property disputes the parties will need to select experts to educate the judge and/or jury on the various technical/financial/ scientific issues that may arise in such cases.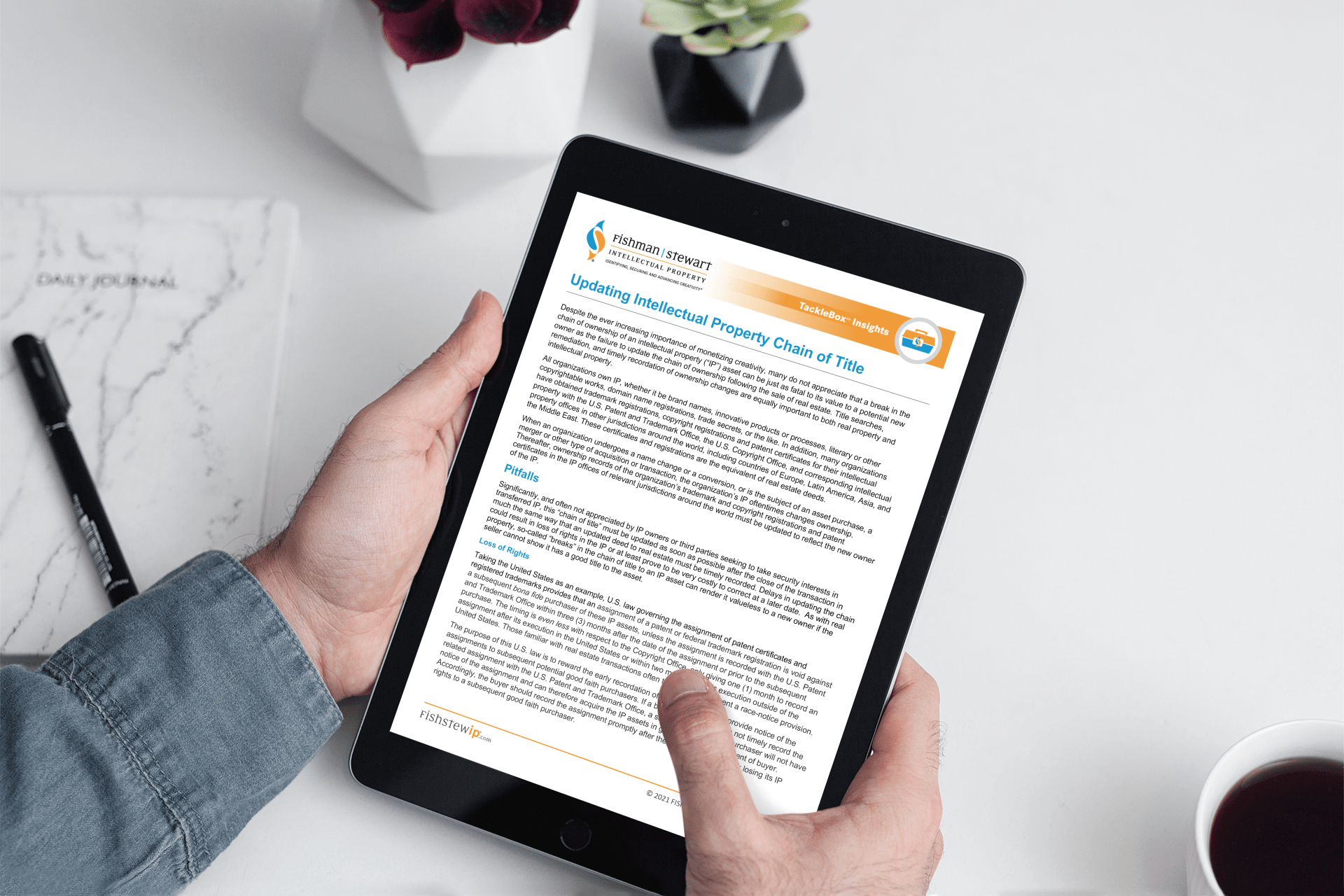 Updating Intellectual Property Chain Of Title
Despite the ever increasing importance of monetizing creativity, many do not appreciate that a break in the chain of ownership of an intellectual property ("IP") asset can be just as fatal to its value to a potential new owner as the failure to update the chain of ownership following the sale of real estate.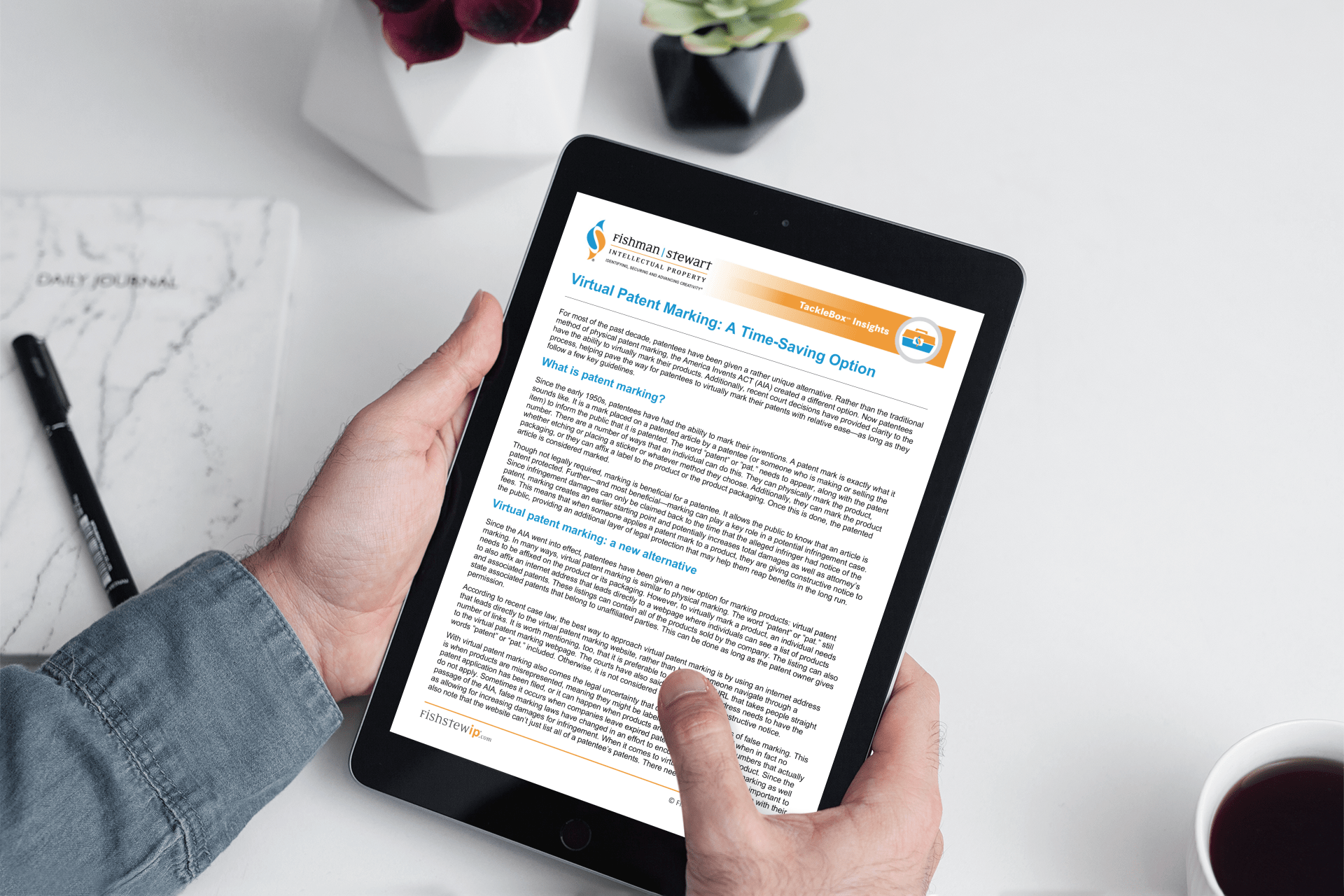 Virtual Patent Marking - A Time-Saving Option
For most of the past decade, patentees have been given a rather unique alternative. Rather than the traditional method of physical patent marking, the America Invents ACT (AIA) created a different option.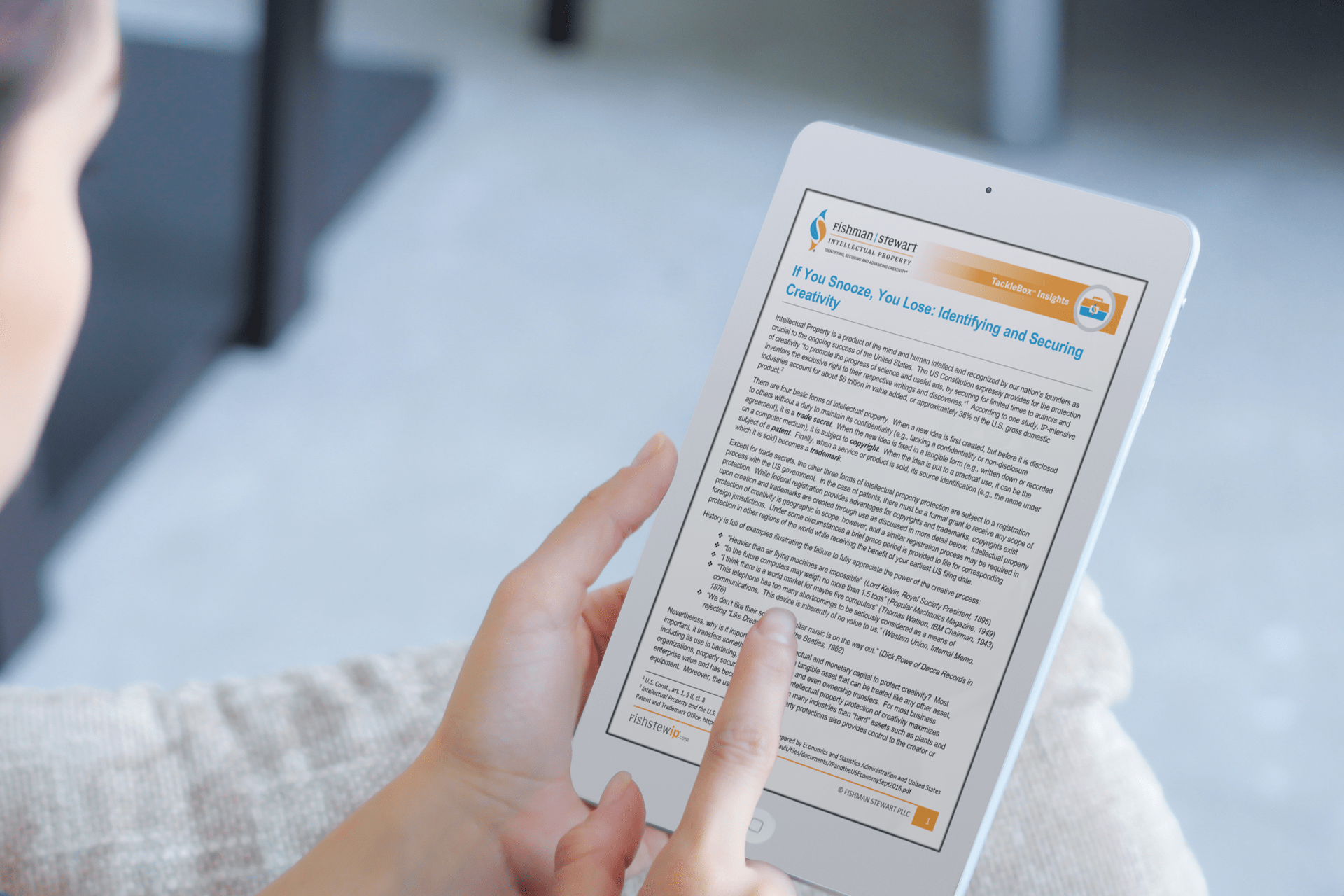 You Snooze, You Lose - Identifying And Securing Creativity
Intellectual Property is a product of the mind and human intellect and recognized by our nation's founders as crucial to the ongoing success of the United States.

TURNING INTELLECTUAL PROPERTY INTO INTELLECTUAL CAPITAL®