Bloomfield Hills, Michigan — Friday, June 29, 2018. Fishman Stewart, a leading intellectual property law firm, is pleased to announce that Julie A. Greenberg has joined as a partner. Ms. Greenberg is an accomplished trademark attorney who brings more than 25 years of experience representing clients to the firm. She focuses her practice on trademark procurement/management, copyright, licensing and litigation.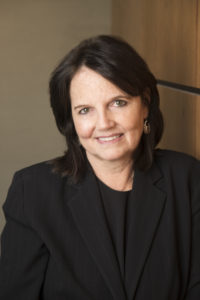 "We are delighted to have Julie Greenberg join our firm.  Julie is a welcomed addition to our team of seasoned trademark attorneys," said Michael Fishman. "Julie brings over 25 years of trademark experience and relationships to our firm. I am personally looking forward to working with Julie, as are the several other members of the trademark team, to further enhance our bench strength and the services we provide to our clients."
Ms. Greenberg earned her Juris Doctor from the University of Michigan. She is a member of the State Bar of Michigan, International Trademark Association, Michigan Intellectual Property Law Association, Federal Bar Association and the American Bar Association.
Fishman Stewart, a leading intellectual property law firm, focuses exclusively on safeguarding the creativity of its clients including protections in the form of patents, trademarks, copyrights, trade secrets and contracts. Not only has the firm obtained tens of thousands of patents and trademarks worldwide, it has represented clients in thousands of contested matters. Contact Fishman Stewart to protect your intellectual property. www.fishstewip.com  World Class Quality, Midwest Value®