Bloomfield Hills, MI, United States, August 17, 2018 — Fishman Stewart PLLC is pleased to announce that 5 lawyers have been included in the 2019 Edition of The Best Lawyers in America.
"We are extremely pleased to have five of our attorneys recognized by Best Lawyers again this year.  This is a great honor and is an example of the exceptional intellectual property specialists at our firm" said Founding Partner Michael Stewart.  "This recognition is a reflection of our team's hard work to identify, secure, and advance the creativity of our clients to accomplish their business goals."
Attorneys on The Best Lawyers in America list are divided by geographic region and practice areas. They are reviewed by their peers on the basis of professional expertise and undergo an authentication process to make sure they are in current practice and in good standing.
Fishman Stewart PLLC would like to congratulate the following lawyers named to 2019 The Best Lawyers in America list: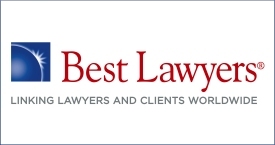 About Fishman Stewart PLLC
Fishman Stewart PLLC, a leading intellectual property law firm, focuses exclusively on safeguarding the creativity of its clients including protections in the form of patents, trademarks, copyrights, trade secrets and contracts. Not only has the firm obtained tens of thousands of patents and trademarks worldwide, it has represented clients in many hundreds of contested matters. Contact Fishman Stewart to find out how your intellectual property can become intellectual capital. www.fishstewip.com