Fishman Stewart is pleased to announce that Kameron F. Bonner has been named among the Michigan Lawyers Weekly's "Up & Coming Lawyers" Class of 2019. According to Michigan Lawyers Weekly, the "Up & Coming Lawyers" program is dedicated to saluting Michigan lawyers who, in their first 10 or fewer years of practice, are establishing a name for themselves, go above and beyond, and display the ambition, drive, determination and accomplishments that set them apart among their peers.
Michigan Lawyers Weekly will recognize the 2019 "Up & Coming Lawyers" at an awards luncheon on December 5, 2019, at the Detroit Marriott in Troy, Michigan.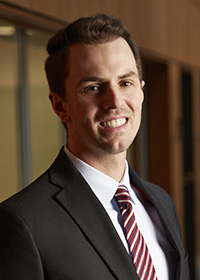 Kameron Bonner joined Fishman Stewart as an associate attorney in 2014.  In the past five years, he has already developed an expertise in intellectual property, including patent, trademark, and copyright law. Specifically, Kameron has unique expertise in online enforcement relating to counterfeit products.  Kameron is constantly looking for ways to innovate, improve, and give back to the community utilizing his legal skills.
Kameron earned his Juris Doctor degree from the Wayne State University Law School and a Bachelor of Science degree, from the University of Dayton.
See: Kameron Bonner's biography