Bloomfield Hills, MI, United States — Friday, December 22, 2017 — Fishman Stewart PLLC, a leading intellectual property law firm, is pleased to announce  the addition of two intellectual property attorneys to its growing IP practice. The firm celebrated its 20-year anniversary last year.
Fishman Stewart welcomed Gregory Bussell and Norman Freda as associate attorneys.  The new attorneys help to further expand the expertise of the team of talented intellectual property attorneys at the firm.  Gregory Bussell and Norman Freda were both admitted to the State Bar of Michigan and the United States District Court – Eastern District of Michigan earlier this month.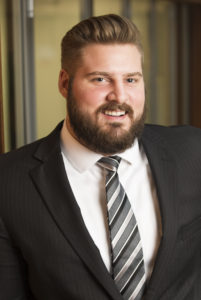 Gregory Bussell worked at Fishman Stewart as a law clerk while completing his Juris Doctor degree at The University of Detroit Mercy School of Law. At the University of Detroit Mercy School of Law, Gregory was a Dean's scholarship recipient. Gregory was on the University of Detroit Mercy Law Review for two years, the second year of which he served as a Title Editor. He also worked at the University of Detroit Mercy Intellectual Property Clinic where he drafted patent applications. Gregory earned a Bachelor of Electrical Engineering from the University of Detroit Mercy, where he also was a recipient of the Spiritus Academic Scholarship. Gregory's work experience during his undergraduate studies includes several years as an intern in automotive engineering and power substation design and analysis.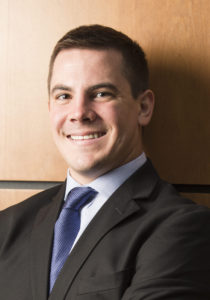 Norman Freda worked as a law clerk at Fishman Stewart while attending law school.  At Wayne State University Law School, Norman was a Deans Scholarship recipient. His studies included multiple areas of intellectual property law including copyright, trademark, patent drafting, patent prosecution, and patent litigation. Norman also participated in the Patent Law Clinic which works with local inventors to assist them with the process of applying for a patent. Norman received a Bachelor of Science with Honors in Applied Engineering Sciences with a concentration in Technical Sales from Michigan State University.
"The firm continues to expand and demonstrate our strength in IP law.  We are receiving a significant amount of new work and are confident that the addition of Greg and Norm will add depth to our patent team," said Michael Stewart, founding partner.  "Having two new attorneys join our firm is a testament to our skills and unique tech-savvy work environment."
About Fishman Stewart PLLC
Fishman Stewart is a leading intellectual property (IP) law firm leveraging state of the art telecommuting tools to provide improved flexibility and access while simultaneously reducing infrastructure and support costs.  With attorneys and staff throughout the United States, the firm's central office is located in Bloomfield Hills, MI, USA.  Fishman Stewart attorneys focus exclusively on patents, trademarks, copyrights, trade secrets and licensing for organizations around the world.  The firm, also a leader in intellectual property litigation, has obtained tens of thousands of patents and trademarks and represented clients in hundreds of cases in Federal Court. The IP attorneys at Fishman Stewart are recognized by leading legal publications and rankings, including IAM Patent 1000, IAM World Trademark Review 1000, Martindale, Leading Lawyers, Best Lawyers, IP Stars, Best Law Firms, and Super Lawyers.  Contact Fishman Stewart to find out how your company's intellectual property can become intellectual capital.  www.fishstewip.com