Intellectual Property Insights from Fishman Stewart
Volume 20, Issue 16


Time to Upgrade: Potential Innovations in Next-Gen Smartphones
There is something inherently exciting about getting a new smartphone. For some, it's finally being rid of that old phone with the cracked screen. Others appreciate the expanded memory or enhanced battery life. But for many, it's all about having the latest and greatest features and technology. Now that the thrill of a new phone has worn off for those who acquired the recently released iPhone 12, let's explore some innovations that could potentially find their way into the next generation of smartphones based on some recent patent activity.
APPLE
A recently granted Apple 
application
 titled "Hybrid coverlay/window structure for flexible display applications" describes a display panel that is flexible and foldable. The display panel includes a protective hardcoat layer that may fill previous microcracks and prevent formation of new microcracks, which have been problematic in previous foldable display designs. This display upgrade for the iPhone could potentially be accompanied by an update to the Apple Watch, which is the subject of its another Apple patent application, 
US16/869,877
. In this application, an Apple Watch is able to detect the movement of the tendons in a user's arm and/or the electrical impulses in a user's arm muscles, interpret the motions and/or impulses, and instruct a host device (e.g., an iPhone) to perform a corresponding command. Or perhaps the Apple Watch will eventually be replaced with a ring computing device to be worn on a user's finger, which is the subject of yet another Apple patent application, 
US16/846,164
.
SAMSUNG
Samsung has already ventured into the world of foldable touchscreen displays with the Galaxy Z Fold 2 and other devices, but it could be looking to further that vision. In one of its patent applications, 
KR30-0965306
, Samsung depicts a phone that folds twice in a Z-shape and includes a slide-out keypad. Samsung could potentially focus on its scroll-like display concept shown in another of its applications, 
US16/870,470
. This application describes a phone having two roller units disposed on opposite sides which a user can pull apart from one another, like they would a rolled-up scroll, to extend the phone display, for example, to the size of a tablet.
Who knows which features and technology will end up being implemented in the next generation of smartphones. Regardless, phone manufacturers are tinkering with some truly creative concepts.

Moral Rights
The intellectual property concept of "Moral Rights" is relatively new in U.S. legislation. Moral rights were originally conceptualized by France and Germany before the 1928 Berne Convention. The right protects artists from having their works mutilated or their reputations unjustly tainted. The U.S. introduced Moral Rights into law with the Visual Artists Rights Act (VARA) of 1990. VARA has been used to protect outdoor murals and sculptures, such as the "5 Pointz" building and the Wall Street "Charging Bull" statue. Property owners who allow artists to use their buildings and property as creative canvases should be cautious about such arrangements. Property owners should set expectations for the canvases' future, and artists should seek assurance about the long-term plans for the property.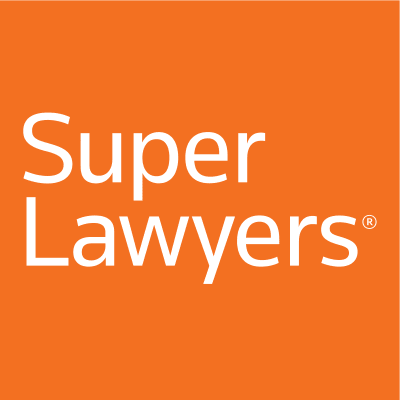 Fishman Stewart Lawyers Honored
Fishman Stewart is proud to announce that four of our attorneys have been included on the 2020 list of Michigan Rising Stars!
The Rising Stars list, created by Thomson Reuters' 
Super Lawyers
, recognizes no more than 2.5 percent of attorneys in each state. To be eligible for inclusion in Rising Stars, a candidate must be either 40 years old or younger, or in practice for 10 years or less.
2020 Super Lawyers® Rising Stars Honorees:
Melissa R. Atherton: Intellectual Property, Intellectual Property Litigation
Kameron F. Bonner: Intellectual Property, Intellectual Property Litigation
Michael B. Comeau: Intellectual Property
Christopher W. Wen: Intellectual Property, Intellectual Property Litigation
IDENTIFYING, SECURING AND ADVANCING CREATIVITY®