Intellectual Property Insights from Fishman Stewart
Mini Article – Volume 21, Issue 14

Killer Bicycles: Securing Good Riders
By
Zachary P. Grant
In last week's
Fish Tank newsletter
, we touched on a recent lawsuit between the widely popular exercise bike company, Peloton, and athletic apparel giant, Lululemon. In that short time, Peloton is already back in the news for issues surrounding their brand's image. In the first episode of the
Sex in the City
spinoff show,
And Just Like That…
, [SPOILER AHEAD] one of the main characters is riding a Peloton stationary bicycle. Disaster strikes when the main character, "Mr. Big" portrayed by actor Chris Noth, finished an exercise ride on a Peloton bike and promptly suffered a fatal heart attack. The event may be an exciting twist for the show, but it came as an even greater shock to Peloton when it discovered its brand was now associated with the death of a beloved show's character. A lesson in trademark protection and strong contract riders.
Peloton spokesperson, Denise Kelly,
confirmed with media outlets
that HBO informed Peloton of the bike's appearance in the show prior to the show's premiere. Importantly, however, Kelly claims that HBO did not disclose the context of the scene in which the bike was to be shown. Product placement in entertainment is often a great way for companies to advertise their brand and strengthen trademark recognition. However, brand owners should be wary of how the product is to be used to avoid unsavory associations or other issues that could harm the brand's image and reputation.
Contract riders, ancillary requirements to an agreement, are a common consideration for many brand owners that are negotiating product placement deals. The additional language sets the boundaries for how the products are to be used in the plotline and can even control the size, lighting, and frequency of appearance of the branded products on screen. After all, if you are paying for, or otherwise agreeing to, a product's appearance in a big movie or television show, you want to have control over which characters are using it and how the product is shown. If the Ford Motor Company were to pay for its cars to be in an action thriller, it would not be a good look for the brand if the protagonist's Ford F-150 truck broke down at a pivotal point in the movie. Likewise, director of
Knives Out
and
Star Wars: The Last Jedi
, Rian Johnson
revealed to media last year
that there is an unspoken rule that Apple iPhones should not be used by a movie's villain, a small detail that could now give away which characters in movies are the bad guys.
Sometimes, however, P. T. Barnum's notion that "there's no such thing as bad publicity" rings true. Peloton quickly turned lemons into lemonade with a
new advertisement
featuring a healthy Chris Noth and real-life Peloton exercise instructor, Jess King. The ad not only promotes the bikes and assures fans of a positive alternative TV universe, but also brings awareness to the importance of cardiovascular health and the benefits of regular exercise.
Update: After the writing of this article, the advertisement was taken down from Peloton's official social media due to unrelated controversies surrounding Chris Noth.
The miscommunication between Peloton and HBO is a good reminder that brand owners need to be cognizant of how their trademarks and products are being used
everywhere
to ensure full control over their reputation and image. Good brand health starts with proper use and trademark registration but is a life-long journey of thoughtful public relations and strong enforcement.
Published December 17, 2021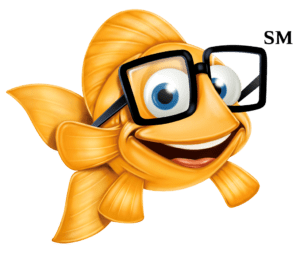 IDENTIFYING, SECURING AND ADVANCING CREATIVITY®