Intellectual Property Insights from Fishman Stewart PLLC
Newsletter – Volume 21, Issue 25

Lululemon and Peloton Feud Over Strappy Sports Bras and Leggings
By Kameron F. Bonner

It's time for holiday shopping and the biggest brands are preparing for a rush of consumers. If you notice that some products are looking particularly similar this year, you're not alone. A budding rivalry in the athletic apparel industry has culminated in an exchange of federal lawsuits over product design similarities. Lululemon and Peloton   previously sold workout clothes together. Now, two of the hottest fitness companies are suing each other over sports bras and leggings.

Specifically, Lululemon, the Canadian athletic apparel maker, sued Peloton in Los Angeles federal court, alleging that the exercise bike maker copied the designs of Lululemon's workout leggings and bras in violation of Lululemon's trade dress and design patent rights. Lululemon filed its lawsuit just five days after Peloton brought a preemptive filing in Manhattan federal court, seeking a declaration from the court that it did not infringe on Lululemon's rights. See Peloton's complaint and photo-references to the products HERE.

The dispute arose from Peloton's launch of a private-label apparel brand, after Peloton asked to end a five-year co-branding relationship with Lululemon. The two companies formed a partnership in 2016 where Lululemon supplied its athletic wear and Peloton stamped its logo alongside Lululemon's, with the co-branded clothing being sold on Peloton's website and stores. Now these iconic brands, once aligned, are staking their territories in the highly competitive fashion industry and doing everything they can to secure their individual positions right before the New Year's resolution exercise boom.

In the lawsuit, Lululemon is seeking triple damages for its rival's alleged "willful" infringement, contending that five Peloton bra and legging products – Strappy Bra, High Neck Bra, Cadent Peak Bra, Cadent Laser Dot Bra, and Cadent Laser Dot Leggings – infringe six Lululemon design patents and its trade dress. Additionally, Lululemon cites Peloton's One Lux Tights as a knockoff of Lululemon's "Align" leggings, which is one of Lululemon's top sellers.
 
In contrast, Peloton's position is that customers would have no trouble telling the companies' products apart, and that Lululemon's designs are not sufficiently unique to merit design patent protection.

The ongoing litigation will be undoubtedly monitored and analyzed by many players in the industry to determine the best way to protect their own clothing designs. Fashion law is complex, and many different legal avenues are utilized to ensure maximum protection, such as design patents, trademarks, copyrights, trade secrets, and contracts. As a consumer, this growing battleground could mean greater variety of new styles and fit. When shopping this holiday season, make sure to look out for these disputed Lululemon and Peloton products.
Published December 10, 2021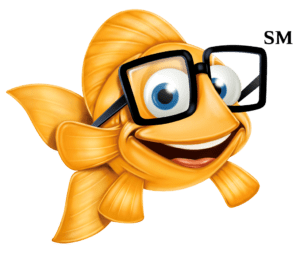 Maxwell Goss Named Fishman Stewart Partner
Fishman Stewart is pleased to announce that
Maxwell Goss
has been named a partner in the firm.
Goss, who joined Fishman Stewart earlier this year in an of-counsel capacity, represents clients throughout the U.S. in intellectual property matters and brings his own brand of forceful advocacy and creative solutions to client engagements. The promotion announcement was made by Fishman Stewart co-founding partner, Michael Stewart.
"Max Goss is a fine addition to the Fishman Stewart partnership. His litigation expertise, range of experience, creativity, versatility and legal acumen make him a perfect fit for the type of clients we serve," Stewart said.
Experienced in a broad range of complex litigation matters, Goss focuses his intellectual property litigation practice on trade secret misappropriation, trademark, patent, and copyright infringement, and IP licensing disputes. Prior to joining Fishman Stewart, Goss managed his own successful firm in Birmingham, Michigan. He started his career at Akin Gump Strauss Hauer & Feld, LLP, where he was trained by one of Texas' premier trial lawyers.
Goss is the creator and host of
The Litigation War Room
, a popular legal podcast featuring spirited interviews with litigators on topics of interest to courtroom lawyers.
Goss is a member of the state bars of Michigan and Texas and is admitted to practice in multiple federal district and appeals courts around the country. His accomplishments as an attorney have been acknowledged by many. Most recently, Goss was named a DBusiness 2022 Top Lawyer in Intellectual Property & Patent Law and Litigation – Intellectual Property. He is also among the 2022 Best Lawyers – Ones to Watch. Additionally, Goss has been named a Michigan Super Lawyer since 2020 and was a Super Lawyers Rising Star in 2018 and 2019.
Goss earned his Juris Doctor from Notre Dame Law School, where he graduated with honors and served as Executive Articles Editor of the Notre Dame Law Review. Prior to attending law school, he obtained a Ph.D. in philosophy at University of Texas at Austin and had the pleasure of teaching logic, ethics, and other subjects at several universities. He received his Bachelor of Arts degree from Western Michigan University, where he was a Presidential Scholar.
IDENTIFYING, SECURING AND ADVANCING CREATIVITY®