Intellectual Property Insights from Fishman Stewart PLLC
Newsletter – Volume 21, Issue 22

Protecting Monsters is a Full Time Job
For anyone growing up in the 1980s and after, the term "gremlins" is synonymous with little green scaly monsters that evolve from feeding Mogwai critters after midnight in the iconic comedy horror film by Warner Bros. of the same name.  In fact, Warner Bros. owns a U.S. trademark registration for GREMLINS covering software for gaming, gaming machines and casino gaming, among other similar goods and services.  However, Warner Bros. is finding that protecting the mark is as much responsibility as caring for the movie's little monsters.

The term "gremlin" has been around for centuries and refers to a mythical mischievous creature blamed for causing malfunctions in airplanes and other mechanical devices.  Famously, the Twilight Zone episode "Nightmare at 20,000 Feet" featuring William Shatner centers around a gremlin dismantle the wing of a plane mid-flight.

Warner Bros. is not the first entity to use GREMLINS as a trademark.  In the 1970s, American Motors Corporation manufactured and sold a subcompact GREMLIN car with vacuum-powered windshield wipers.  Currently, there are several U.S. trademark registrations for, or incorporating, the term "GREMLIN," such as, GREMLIN for candy, GEAR GREMLIN for motorcycle clothing and motorcycle parts, and GREMLIN REPELLANT for protective coatings for electrical devices.

Earlier this month, Warner Bros. sought to enforce its GREMLINS trademark by initiating an opposition proceeding before the U.S. Trademark Trial and Appeal Board against a U.S. application for the mark TINY GREMLIN by a company that sells household items, pet supplies, clothing and apparel. The opposition sparked curiosity from people surprised to learn that rights to common words can be exclusively owned by someone. Especially around Halloween, people are amazed to hear common terms for famous monsters, like vampires, mummies, and werewolves, can all be subject to trademark protection. In fact, the wine company, Vampire Family Brands, has brought many lawsuits protecting its rights in the word "Vampire".

The function of a trademark is to identify one merchant's products and services and to distinguish them from the products and services of other merchants.  In this manner, as long as a word functions a source identifier, it may receive trademark protection, including safeguarding against little mischievous gremlins stirring up consumer confusion in the marketplace.
Published October 29, 2021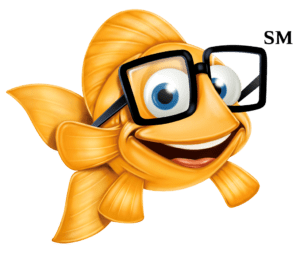 Attorney Kristyn Webb Takes On Postgraduate Degree

Fishman Stewart attorney Kristyn C. Webb is on her way to London (via the internet for now) as she pursues her postgraduate degree in Copyright Law. After a very selective admissions process by King's College, Kristyn was recently accepted into its postgraduate program for Copyright Law. The contemporary world of international copyright law is complex, fast-moving, and increasingly vital to modern intellectual property portfolios. Fishman Stewart is excited to support Kristyn's professional growth through this prestigious postgraduate program.

To learn more about our team and how you can get professionally involved with Fishman Stewart, visit us on our careers page HERE.
IDENTIFYING, SECURING AND ADVANCING CREATIVITY®