Intellectual Property Insights from Fishman Stewart
Mini Article – Volume 22, Issue 2

Trademarks for Virtual Clothing and Digital Accessories?
Imagine spending hundreds of dollars for a shirt you can only wear online. If you are heavily invested in your avatar, or if you really want to spruce up your look for your next Zoom call, this might pique your interest. A new fashion trend is quickly developing: virtual clothing and accessories.
More and more brands are developing clothing and fashion accessories that are virtual. In 2021, Gucci, Ralph Lauren, Tommy Hilfiger, and other brands launched virtual fashion lines on Roblox, a gaming platform where over 40 million daily users program and play games online. Users pay real money in exchange for "skins" to dress up their avatars and for digital clothes and accessories that can only be "worn" online. In fact, Gucci's Dionysus Bag with Bee handbag sold online for 350,000 Roblox (around $4,115 USD)—which is around $800 USD more than the retail value of the physical version of the handbag. In addition, brands like Callaway, Arc'teryx, Crocs, and Louisville Slugger have filed federal trademark applications for virtual goods—signaling their intent to expand into this new market.
This new area of commerce has generated interesting legal issues and lawsuits. For example, in 2021, Mason Rothschild created a series of non-fungible tokens (NFTs) that depict fuzzy handbags called "MetaBirkins" which he offered for sale on the NFT marketplace OpenSea. On January 14, 2022, the French luxury brand Hermès, known for its "Birkin" handbags, filed a lawsuit for trademark infringement and other claims against Rothschild. After receiving a letter from Hermès, OpenSea removed the NFTs from the marketplace, but Rothschild simply relisted the NFTs on another marketplace, Rarible. Soon after, however, that listing was also removed. Rothschild publicly responded to the lawsuit on Instagram and stated that his work is protected by the First Amendment. He further stated that Hermès should be using its role as a "fashion powerhouse" to help young and aspiring artists. Rothschild also shamed OpenSea for failing to "standby the artists who support" the platform.
Trademark infringement, counterfeit goods, and the First Amendment are not new legal concepts. However, the way in which these existing laws apply to new technologies—like NFTs and digital goods—has not yet been well explored. It may take years for these issues to become settled law. In the meantime, when it comes to purchasing digital goods, like with physical goods, buyers and brands alike should beware.
Published January 28, 2022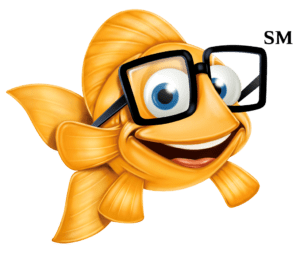 IDENTIFYING, SECURING AND ADVANCING CREATIVITY®