Intellectual Property Insights from Fishman Stewart
Mini Article – Volume 21, Issue 3

Indecency, Incitement, and Censorship
A Series Exploring the Controversial "Section 230" – Part 3 (Finale)
In the previous article, we discussed why the criminal sections of the Communication Decency Act were deemed unconstitutional by the Supreme Court of the United States based on First Amendment concerns. Today we will explore why Section 230 was included in the Act and its present controversies.
Section 230 grants a liability shield to websites and other online platforms that moderate objectionable material distributed on their platform by independent users. Prior to the passing of the Act, courts held that websites foregoing any moderation of independent user material were absolved of liability for that material, while even modest moderation opened the door to liability regardless of the platform's actual awareness or the practical means of removing the material. The bipartisan authors of Section 230 argued it was counterintuitive to punish websites that moderated depraved material, while relieving liability for platforms who turned a blind eye.
The authors of Section 230 believed that the marketplace – not Congress – should implement boundaries for reasonable moderation. Therefore, the language of Section 230 is broad and does not narrowly define what is "objectionable material." In theory, consumers prefer and reward websites with balanced moderation while avoiding and ostracizing websites that restrict speech too much or take hardly any action.
Across the political spectrum, critics of Section 230 point to the broad and undefined nature of the liability shield as the source of the law's perceived unjust outcomes. On the left, Section 230 is criticized for failing to suppress violent speech and disinformation. On the right, Section 230 is criticized for allowing unjust suppression of speech. Both want balanced moderation but hold diametrically opposed viewpoints on the perceived problem.
In fixing the Act, some argue that simply repealing Section 230 could have ironic consequences; without any liability shield, companies could be forced to suppress more speech, not less, in fear that the companies will be liable for any and all content submitted by independent users. Similarly, others argue that amending Section 230 to include moderation standards could impose political agendas upon private companies. So far in 2021, Congress has proposed nine bills to address Section 230 related issues from both sides of the aisle.
Bottom line: The internet is drastically different in 2021 than when the Act passed in 1996. The internet is an immeasurably power tool that has become a pillar of our society. Any legislation aimed at controlling that power will need great care and consideration.
In the next FishBits® article, we will cut through the smoke of recently proposed cannabis laws and give insight on how to protect marijuana related intellectual property.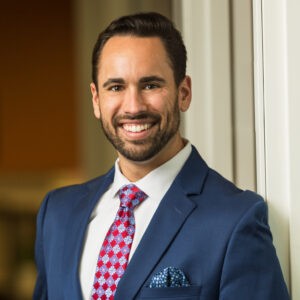 Zachary Grant is an attorney at Fishman Stewart specializing in intellectual property and technology law.
IDENTIFYING, SECURING AND ADVANCING CREATIVITY®