Intellectual Property Insights from Fishman Stewart
Mini Article – Volume 21, Issue 10

Evel Knievel's Most Daring Stunt: Suing Disney
By
Zachary P. Grant
When people picture a stuntman on a motorcycle, they often think about the late, flashy Americana showman Evel Knievel and his signature looks and thrills.  See his most memorable stunts
HERE
. Knievel's stunts were more than just a man jumping a motorcycle over buses or through rings of fire. They were carefully orchestrated shows with unique costuming, marketing, and detailed showmanship. The showmanship and energy that is ubiquitous with Knievel has been imitated time and time again by others, such as
The Simpsons
' "
Lance Murdock
" character and Andy Sandberg's character, "
Rob Kimble
," in the movie
Hot Rod
. 
In 1998, long before his death in 2007, Knievel assigned his intellectual property rights and publicity rights to K & K Promotions, Inc., which is owned by his family. As a result of Knievel's continued popularity and recognizability, K & K Promotions is protective of the stuntman's image and trademarks which may continue to have commercial value even after Knievel's death.
Recently, K & K Promotions filed suit in federal district court against the Walt Disney Corporation over Keanu Reeves' character "
Duke Caboom
" in Disney's movie
Toy Story 4
. The Duke Caboom character is a motorcycle riding stunt performer, like Knievel, but with the twist that Caboom is a Canadian phenomenon, complete with a red and white maple leaf jumpsuit. K & K Promotions claimed, among other things, that Disney's use of the Duke Caboom character violates Knievel's statutory rights of publicity and constitutes trade dress infringement, false endorsement, and trademark dilution.
The judge assigned to the matter dismissed the case in Disney's favor, stating that the Duke Caboom character – while reminiscent of Evel Knievel – was not literally depicting the late stuntman. Both stuntmen were motorcycle daredevils, but Knievel dressed in American iconography and was cleanshaven, while Caboom is dressed in Canadian iconography and sported a handlebar mustache, among other differences.  Thus, rather than a literal depiction of Knievel, which might have violated his statutory publicity rights, Knievel's general persona was merely one of the "raw materials" from which Disney drew inspiration and fashioned the Duke Caboom character.
The judge also concluded that K & K Promotions' trademark claims fail because, in part, Toy Story 4 does not explicitly mislead consumers into believing that Knievel or K & K Promotions endorses the film, and thus, consumer confusion would not likely occur.
 
K & K Promotions has appealed the ruling. However, some speculate that the chances of winning on appeal are equal to successfully jumping a motorcycle over a wide section of the Grand Canyon. We eagerly await the Court of Appeal's decision.
On the next edition of FishBits mini articles, we start up the flux capacitor and head over to the United Kingdom as we unpack a recent dispute between the DeLorean Motor Company and a custom car enthusiast.
Published October 22, 2021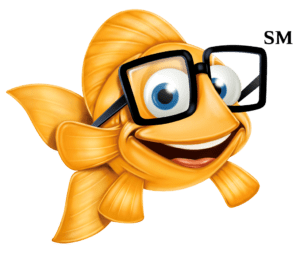 IDENTIFYING, SECURING AND ADVANCING CREATIVITY®