Intellectual Property Insights from Fishman Stewart
Mini Article – Volume 21, Issue 1

Welcome to FishBits®, a bi-weekly series of mini articles by the Fish Tank® newsletter. In this inaugural edition, we will explore the origins, controversies, and future of one of the most significant pieces of internet legislation in history: Section 230 of the Communications Decency Act.
Indecency, Incitement, and Censorship
A Series Exploring the Controversial "Section 230" – Part 1
In 1996, the Communication Decency Act was signed into law including its now much debated "Section 230." The Act was initially introduced to protect children from pornography on the internet and provided criminal sanctions for the publication of obscene material online. During congressional debates, Section 230 was added to the Act to incorporate a "Good Samaritan" law that sought to incentivize private-sector moderation of online content by granting a liability shield to internet service providers, including websites and other online platforms, who moderated objectionable material, such as pornography, posted on their platform by independent, unaffiliated users. This liability shield protects online platforms from lawsuits by those alleging harm from material posted by unaffiliated users on those platforms.
In the next FishBits® mini article, we will explore why some portions of the Act were found to be unconstitutional by the Supreme Court of the United States as violating the U.S. Constitutions' guaranteed right of free speech, while other portions of the Act remain in force today.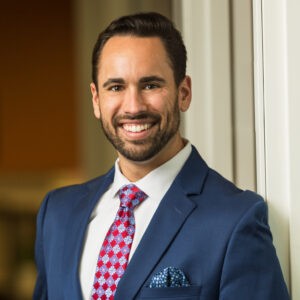 Zachary Grant is an attorney at Fishman Stewart specializing in intellectual property and technology law.
IDENTIFYING, SECURING AND ADVANCING CREATIVITY®