Intellectual Property Insights from Fishman Stewart PLLC
Newsletter – Volume 22, Issue 1

Public Domain Day 2022: Welcoming Winnie-the-Pooh
Happy new year, readers! And happy Public Domain Day! Public Domain Day is celebrated each January 1st and commemorates a collection of creative works whose copyright protection will expire this year. As intellectual property attorneys, our job is often to fight for the protection of creative works. However, January 1st is a day to recognize the importance of finding balance between incentivizing innovation with exclusive rights and allowing innovation to flow naturally in the public domain.
The U.S. Constitution grants Congress the power "To promote the progress of science and useful arts, by securing for limited times to authors and inventors the exclusive right to their respective writings and discoveries." With this power, Congress provides artists and inventors monopoly control over their intellectual property via copyrights and patents, which incentivizes innovation and rewards investment. However, such control is balanced with a limitation of time; at the end of the monopoly period, inventions and artworks are returned to the greater society as ownerless property in the public domain that can be molded and utilized freely to create the next great innovation. Additionally, public domain status aids in the preservation of deteriorating and lost works and allows for potentially greater distribution of works to people around the world.
This year, many hundreds of thousands of works will enter the public domain, including notable books such as Felix Salten's novel
Bambi, A Life in the Woods
, Earnest Hemingway's first novel
The Sun Also Rises
, and William Faulkner's first novel
Soldiers' Pay
. The list also includes films featuring famous actors such as
Buster Keaton
,
Rudolph Valentino
, and
Harold Lloyd
, and musical recordings such as The Sousa Band's
The Star-Spangled Banner
, Vess L. Ossman's
Maple Leaf Rag
, and Fisk University Jubilee Quartet's
Swing Low, Sweet Chariot
. Distinct from the recordings, many original musical compositions are also entering the public domain, such as George and Ira Gershwin's
Someone To Watch Over Me
and jazz classic
Bye Bye Blackbird
by Ray Henderson and Mort Dixon.
One of the most notable properties entering the public domain this year is A. A. Milne's
Winnie-the-Pooh
. The beloved 1926 children's book, which can be read in full
HERE
, spawned one of the single most profitable franchises in the world. The Winnie-the-Pooh franchise is estimated to have collected
$80.3 Billion USD
in total revenue, ahead of mega franchises such as
Star Wars
,
Marvel
, and
Harry Potter
, and just behind
Pokémon
and
Hello Kitty
.
Although the contents of the 1926 book are entering the public domain and can be freely republished and built upon, the later sequels and adaptations of the book and its characters remain the property of the Walt Disney Corporation in addition to the many trademarks connected to the franchise. Specifically, the version of Winnie-the-Pooh that is simply a black and white bear is in the public domain, while the color depiction of Winnie-the-Pooh in his familiar red shirt, first illustrated by Stephen Slesinger for an RCA Victor picture record in 1932, is still protected by an active copyright.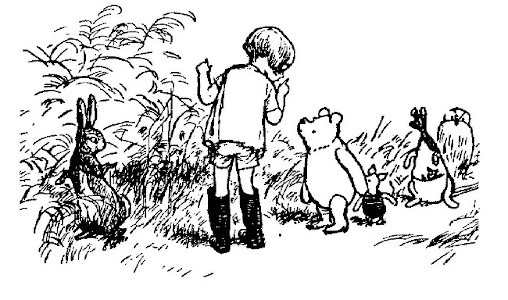 An illustration by Ernest H. Shepard from the 1926 book Winnie-the-Pooh
We eagerly await the next generation's adaptation of these great works. As it was said in Winnie-the-Pooh, "it wasn't much good having anything…if you couldn't share them with somebody." An apt observation as we celebrate the sharing of so many important pieces of art.
Published January 7, 2022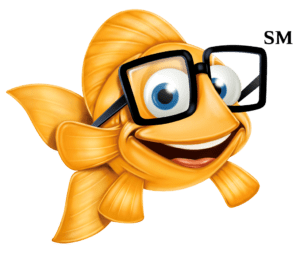 Michigan Manufacturers Association presents the 2021 MFG Innovation Excellence Award to Duperon
The Duperon Corporation, Michigan-based manufacturer of screening equipment for water and wastewater solutions and Fishman Stewart client, received recognition from the Michigan Manufacturers Association for the company's ideation and innovation. Founder of Duperon, Terry Duperon, places great emphasis on creative problem solving, open communication, and simplicity of design. This philosophy is a cornerstone of Duperon and culminates in products that are not only innovative, but also efficient and robust. "We are not innovating for the sake of innovation," adds Mark Turpin, president of Duperon. "We innovate for a purpose – to solve a problem, make a difference, be in service and impact water quality. These are worthy causes that unite our team to bring a spirit of innovation to every endeavor." Congratulations to Duperon! We eagerly await to see its next great innovation.
Read the Michigan Manufacturers Association's full announcement
HERE
. Fishman Stewart is a proud sponsor of the Michigan Manufacturers Association.
IDENTIFYING, SECURING AND ADVANCING CREATIVITY®