Intellectual Property Insights from Fishman Stewart PLLC
Newsletter – Volume 21, Issue 26

Experts Finally Crack Mary, Queen of Scots, Spiral Letterlock Document Security
The year is 1587.  On the eve of her execution, Mary I, Queen of Scots, writes a final letter to her brother-in-law Henri III, King of France.  Queen Mary had been imprisoned for nearly two decades because of the threat she posed to her cousin, Elizabeth I, Queen of England.
With hours to go until her beheading by Elizabeth I, Queen Mary sat down and penned what researchers say was not only her last will and testament, but also a bid for martyrdom. (A translation may be found HERE).  To keep her communication safe and confidential, Queen Mary used a so-called spiral letterlock, an extremely complex and highly secure letterlocking technique comprising approximately three dozen slits, folds, and tucks.  The flat writing substrate on which Queen Mary wrote, called the letterpacket, was turned into its own origami-like envelope using her spiral letterlock.  The resulting letter was considered tamperproof, making it impossible for it to be opened, read, and then reclosed without detection.

An example of how a completed spiral letterlock looks in association with a letterpacket
I trace my own lineage back to Queen Mary so her history has always been of particular personal interest.  Yet, her use of the spiral letterlock is totally new to me.
The British Library has just published a paper that not only provides historical context, but also extraordinary detail into the implementation of letterlocks that will satisfy even the most demanding puzzle enthusiast.  As the paper states:
The spiral lock is important to trace because it can help historians identify contents that were considered especially sensitive, and it can help scholars track some of the most sophisticated users of document security. It is compelling in and of itself as an unstudied example of historical communications security systems. Yet it also seems to offer a completely new window into the activities of individuals whose lives have been pored over extensively.
For history buffs, this paper accompanies a major exhibition at the British Library entitled Elizabeth and Mary: Royal Cousins, Rival Queens that runs into early 2022.  More information on letterlocking for the technically minded, including a glossary of over 700 terms, can be found at www.letterlocking.org. Finally, a video illustrating the implementation of the specific spiral letterlock associated with Queen Mary's last letter can be found HERE.
Unlike many things that seem to be happening around us, Queen Mary's final spiral letterlock did not "spiral out of control."  No wonder we are still learning about her life and legacy nearly a half-millennium after her death.
Congratulations to the experts at the Massachusetts Institute of Technology and King's College London for an amazing collaboration, which demonstrates yet again that creativity is neither limited by academic specialty nor by time.  Through their creative efforts we now know that letterlocking provides a critical link between physical communications security techniques from the ancient world and modern digital cryptography.
As we close out 2021, Finny Fish and all of us at Fishman Stewart are humbled by the amazing feedback we receive weekly as we share the wonders of our profession through the firm's FISH TANK® and FISH BITS®  newsletters and our ever-expanding collection of white papers.  My profound thanks to my colleagues for the amazing insights that they have shared in the past year and to each of you for your support.
Best wishes for renewal as we transition into 2022.
Published December 22, 2021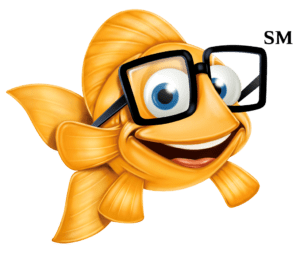 Zachary Grant appointed to the Michigan Bar Journal committee
We are excited to announce that Fishman Stewart attorney and FISH TANK® and FISH BITS®  newsletter editor,
Zachary Grant
, was recently appointed to the Michigan Bar Journal committee. The Michigan Bar Journal is the premier publication of the State Bar of Michigan. The journal features news and insights from lawyers of all practices across Michigan and is considered essential reading material by many attorneys. The position is fitting and well earned, as Zachary helped mold and polish the FISH TANK newsletter series since March 2020, which now has 60 publications featuring over 120 articles. Zachary's first assignment for the Michigan Bar Journal involves editing the May 2022 publication, which will highlight Information Technology Law.  Congratulations to Zachary!
IDENTIFYING, SECURING AND ADVANCING CREATIVITY®