Intellectual Property Insights from Fishman Stewart PLLC
Newsletter – Volume 21, Issue 21

Taking Down the Moon: Mistaken Copyright Strikes Over Moon Videos
By
Kristyn C. Webb
With space travel becoming more attainable for individuals, owning a few acres of land on the Earth's moon may seem like a good investment, even if the commute is a bit long. Unfortunately, ownership of the moon's real estate is not permitted under the 1967 Outer Space Treaty. However, in a comical instance of automated copyright enforcement, it appears that Universal Music Publishing Group ("UMPG") briefly attempted to lay claim to 9.3 billion moon acres when it issued a notice of copyright infringement to British filmmaker, Phillip Bloom.
Bloom was on vacation in Greece when he pulled out his camera and filmed a full moon. He posted
THIS
soundless, 30-second video to his personal Facebook account. Bloom was subsequently notified that his video had been blocked on the platform because UMPG issued a claim of copyright infringement. Bloom disputed the claim and posted details about the block on social media. After the story gained traction among his followers and with online media sources, UMPG dropped its claim and released the video along with several other moon videos posted by other users that it had similarly blocked—at least one of which had been blocked for over three years. In an interview, Bloom complained that it only takes seconds for entities like UMPG to assert a claim of copyright infringement, but that disputing a claim may take a week, during which time his non-infringing content may not be posted or viewed on Facebook.
It is likely that such a "block" took even less time than Bloom estimated, as many entities like Facebook and UMPG utilize artificial intelligence to detect potentially infringing material and issue infringement claims. This is not the first time that UMPG has been accused of overreaching in the realm of copyrights. For example, UMPG tried to lay claim to the song "
Yes! We Have No Bananas
" after the song
entered the public domain in 2019
. UMPG was also embroiled in a decade-long legal battle involving a takedown notice it issued over a
video of a baby dancing
to Prince's "Let's Go Crazy," which the baby's mother had posted to YouTube. That dispute,
Lenz v. Universal Music Corp.
, set one of the most important copyright law precedents of the internet era, holding that rightsholders have a duty to consider—in good faith and prior to sending a formal takedown notification—whether the conduct constitutes a legitimate copyright infringement.
Some critics point out that the fault may lie with Facebook's algorithm which has shown tremendous deficits in determining non-infringing uses of copyrighted material like fair use, parody, and satire. Additionally, blocks, like the type experienced by Bloom, often transpire outside of the traditional legal system through a platform's internal system, which is regulated by the platform itself. Until algorithms improve, entities like UMPG may want to provide additional human supervision to avoid asserting bizarre and celestially odd claims—like copyrighting the moon.
Published October 15, 2021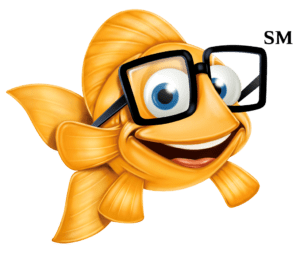 SUBMISSION DEADLINE: Friday, November 19, 2021
Attention Students: We want to hear from you!
In an effort to promote and engage student voices and ideas about the profession of engineering, the Engineering Society of Detroit (ESD) and its TechCentury magazine will hold its 4th Annual Engineering Student Writing Contest.
The contest is now open to all students attending Michigan universities and studying within any of the engineering disciplines or related fields. The top three entries will be published in the January 2022 issue of the ESD's TechCentury magazine. The top award-winning essay author will receive recognition at the 2021 Gold Award Reception and a $1,000 scholarship sponsored by Fishman Stewart PLLC.
Contest details
The student will write a 750-word essay on one of four topics.

The student must be studying an engineering or related discipline at an accredited Michigan university.

Entries must be received by close of business, Friday, November 19, 2021 via email to

sthwing@esd.org

.
The TechCentury Editorial Board will review entries and the top three essays (along with a student profile) will be published in the Winter 2022 issue of TechCentury, both print and online.
The top essayist will be recognized at the 2022 ESD Gold Award Reception as well as receive a $1,000 scholarship.
Essay contest topics:
Hybrid Learning/Work: how is your university preparing you for the new methods?

What is something positive that came out of the last 18 months of living in the pandemic world?

Write an advice column: What advice would you give your mentors in relation to how they can help you become trained and educated in a hybrid world?
What's your favorite SciFi or Fantasy story and why?
About The Engineering Society of Detroit
Throughout its existence, The Engineering Society of Detroit® has been a leader, whether in promoting the engineering and scientific professions or by providing invaluable technical assistance to the community. It is the vision of ESD to serve this generation of engineers, scientists and allied professionals and foster the next. ESD membership is open to engineers, scientists, architects and those in related or allied professions. There are three levels of individual membership: Professional, Student and Retired.
Student Chapters
ESD currently has Student Chapters at 14 Michigan universities. Student members benefit from networking opportunities, educational programs, career assistance and mentorships. For details on Student Chapters and how to join them, please contact Heather Lilley at 248-353-0735, ext. 120, or hlilley@esd.org.
IDENTIFYING, SECURING AND ADVANCING CREATIVITY®