Intellectual Property Insights from Fishman Stewart PLLC
Newsletter – Volume 22, Issue 23


COPYRIGHT PROTECTION FOR SHOES, JEWELLERY, FURNITURE?  In Italy you can!
By Guest Author: Carlo Sala
​​
Ski Season is nearly upon us! And nothing says après-ski like Moon Boots, the iconic footwear created by Italian shoemaker Tecnica Group in 1969, after the Apollo 11 moon landing. Since then, the boots have enjoyed several waves of popularity as each generation rediscovers their classical style. In fact, in 2000, the Louvre Museum in Paris, France showcased a pair of Moon Boots as one of the 100 most iconic items of the 20th century. And in 2018, the Museum of Modern Art (MoMA) in New York placed a pair of Moon Boots in its permanent art collection. 
Even more impressive, is that, as a consequence, Moon Boots are protected by copyright law in Italy. Generally, copyright law protects original works from unauthorized copying. In the U.S., copyright protection generally does not extend to "useful" articles, like shoes, but can protect the designs on shoes, like that of the Yeezy Boost 350 sneakers. However, in Italy, the global fashion powerhouse since the 15th century, copyright law can protect shoes—like Moon Boots.  
Italy is a member of the European Union, which has been attempting to harmonize its copyright laws among its Member States. EU Member States are entitled to protect product designs (meaning the appearance of the whole or a part of a product, like the product's lines, contours, colors, shape, texture and/or materials and/or its ornamentation). But it is up to each Member State, if willing, to grant copyright protection to product designs, and to determine the conditions and scope of copyright protection for product designs. 
In Italy, birthplace of the Moon Boots, copyright protection extends to works of industrial design that have inherent "creative character and artistic value." This means that industrial design works can benefit from copyright protection provided they have creative character (meaning they are an original expression of the author and are an expression of the author's personality even if they have been inspired by another existing work), and they have an artistic value. Indeed, who decides what has "artistic value" and how? 
The Court of Milan had the opportunity to shed some light on this issue. The designer (and well-known Italian influencer) Chiara Ferragni was making and selling "snow boots" that were nearly identical to Tecnica's famous Moon Boots, and Tecnica sued for copyright infringement. The Court held that the Moon Boots were protected by copyright, in part, due to the "artistic value" of the design. The Court stated that when looking for "artistic value" the judge should look at the cultural sector. The fact that the Moon Boots had been displayed by major museums such as the Louvre and MoMa was decisive to establish their artistic value. The Court held that Chiara Ferragni's snow boots were infringing and ordered her to stop selling her snow boots and pay Tecnica damages. 
However, Italian design, and Italian copyright protection, extends beyond clothing and footwear to other consumer items, and the tendency is to enlarge the scope of protection of copyrightable designs to make it compatible with the existing case law of the European Court of Justice, which is the court that gives preliminary rulings concerning the interpretation of the acts of the EU bodies. Below are examples of designs that are protected in Italy under copyright rules: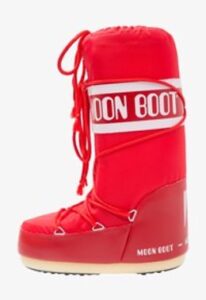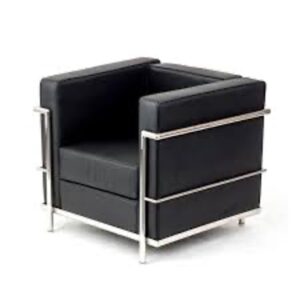 Moon Boots                                                      LC2 Le Courboisier Armchair
                                                                         Panton Chair
Carlo Sala is an Italian associate of Fishman Stewart PLLC and a lawyer at Salalex, an intellectual property law firm in Milan, Italy. Mr. Sala was lead counsel for Tecnica on the seminal case of Tecnica v. Chiara Ferragni (Decision No. 491 of 25 January 2021) discussed in the article above. 
Published November 11, 2022

Fishman Stewart garners repeat recognition by U.S. News & World Report and Best Lawyers® as a tier-one law firm on its annual list of "Best Law Firms"
Fishman Stewart PLLC is honored to be included as a tier-ranked law firm by U.S. News & World Report and Best Lawyers® in the 2023 edition of "Best Law Firms"—continuing a run of excellence that began in 2018. In this newly released annual edition, Fishman Stewart has again been ranked Tier 1 at the metropolitan level in four categories:

· Litigation – Intellectual Property
· Litigation – Patent
· Patent Law
· Trademark Law
The U.S. News–Best Lawyers® "Best Law Firms" includes 75 national practice areas and 127 metropolitan-based practice areas. Receiving a tier designation reflects the high level of respect a firm has earned among other leading lawyers and clients in the same communities and the same practice areas for their abilities, their professionalism, and their integrity—and signals a unique combination of quality law practice and breadth of legal expertise.
The 2023 "Best Law Firms" ranking for Fishman Stewart is available
here
. More information on the 2023 "Best Law Firms" methodology is available
here
. In addition to U.S. News & World Report, the national and metro Tier 1 rankings will also be published in print in the 13th Edition of "Best Law Firms."
Related Content from Fishman Stewart
IDENTIFYING, SECURING AND ADVANCING CREATIVITY®