Technology Valuation: The Impact of COVID-19
Live Panel Webinar – June 23 at 11:30 AM EST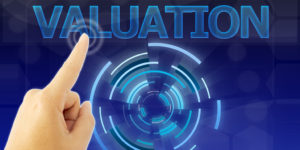 Certain technologies were receiving frothy valuations prior to COVID-19. Now, valuation dynamics and deal flow have changed. Further, COVID-19 has resulted in explosive growth in certain existing and new technologies.
These technologies all face a key question – how has value been impacted?  
The panel of technology and valuation experts from Silicon Valley and Michigan will address this hot issue for investors, venture capitalists, angel groups, and technology companies.
Discussion Topics: 
How have technology valuations changed in view of COVID-19?
What are key value drivers and considerations for technology value and how are they changing?
What are some strategic recommendations to enhance technology value as we exit the pandemic?
Join the Fishman Stewart live panel discussion via Zoom next Tuesday, June 23rd at 11:30 AM.  Panel members are
Doug LaLone
, Efrat Kasznik, President, Foresight Valuation Group,  Michael Gross, Managing Director, Beringea & Chairman of Michigan Venture Capital Association (MVCA). 
Michael Fluhler
will serve as the discussion moderator.