Bloomfield Hills, Michigan — Wednesday, August 9, 2018.  Fishman Stewart PLLC, a leading intellectual property law firm, is pleased to announce the addition of Kent L. Baker to its growing IP practice.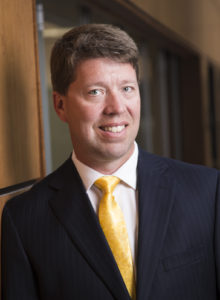 Kent Baker joined Fishman Stewart as an Of Counsel Patent Attorney. Mr. Baker will further expand the expertise of the team of talented patent attorneys at the firm. Mr. Baker is an experienced patent attorney and practices various aspects of intellectual property matters including domestic and foreign patent prosecution, opinions, and design-around. He has an extensive background in the electrical, electro-mechanical, and electromagnetic arts.
"We are very happy to welcome Kent Baker to the Fishman Stewart team," said Paul Ratzmann, Partner. "I worked with Kent previously, and he brings to the firm a wealth of knowledge and experience that further enhances our broad industry patent law expertise."
Mr. Baker earned his Juris Doctor degree from Marquette University Law School and a Bachelor of Science in Electrical Engineering degree from the University of Wisconsin. He is admitted to practice to the State Bar of Wisconsin and the U.S. Patent and Trademark Office. He has drafted and prosecuted numerous patent applications for a variety of technologies, including medical imaging systems (computed tomography, magnetic resonance, x-ray, and positron emission tomography), computer hardware/software, and automation technologies.
About Fishman Stewart PLLC
Fishman Stewart, a leading intellectual property law firm, focuses exclusively on safeguarding the creativity of its clients including protections in the form of patents, trademarks, copyrights, trade secrets and contracts. Not only has the firm obtained tens of thousands of patents and trademarks worldwide, it has represented clients in thousands of contested matters. Contact Fishman Stewart to protect your intellectual property. http://www.fishstewip.comWorld Class Quality, Midwest Value®