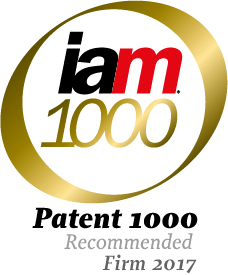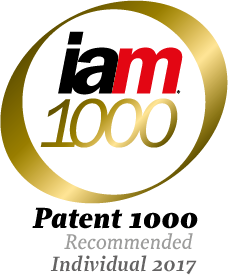 Bloomfield Hills, MI, USA – Friday, June 9, 2017 — Fishman Stewart has been listed as a top patent firm in Intellectual Asset Management's (IAM) Annual Patent 1000 guide. IAM's Patent 1000 recognizes the world's top patent law firms and practitioners in key jurisdictions. Fishman Stewart was one of only seven law firms in Michigan recognized. Additionally, Michael B. Stewart was recognized as a top individual patent attorney and listed with Patent 1000 Leading Patent Professionals.
"Boasting an enviable domestic and global client base, streamlined boutique Fishman Stewart earns its sophomore appearance in the IAM Patent 1000. With a crack specialist team covering all angles of patent law, this one-stop shop is especially lauded for its slick non-contentious offering; it adeptly procures and manages IP rights, particularly in the telecommunications and electronics spaces. Founding partner and high-technology maven Michael Stewart has a 360-degree view of patent law; a masterly prosecutor, he is also accomplished in disputes before the US Patent and Trademark Office and federal courts."  – IAM Patent 1000
According to IAM, the guide has been compiled following an extensive research process. Over five months, IAM conducted in the region of 1,800 interviews with numerous attorneys at law, patent attorneys and in-house counsel to gather market intelligence on the leading players in the field. Individuals qualify for a listing in the IAM Patent 1000 when they receive sufficient positive feedback from peers and clients with knowledge of their practice and the market within which they operate.
About Fishman Stewart PLLC
The attorneys at Fishman Stewart develop IP promotion strategies for organizations of all sizes in every part of the world. Since 1996, the attorneys at Fishman Stewart have obtained tens of thousands of patents and trademarks and represented clients in hundreds of contested matters. The firm focuses exclusively on patents, trademarks, copyrights, trade secrets and licensing for companies around the world from its Bloomfield Hills, Michigan office. Fishman Stewart is a leader in intellectual property law and is consistently recognized by WTR1000, Patent 1000, Best Law Firms®, and Juristat Best Patent Firms. Visit: http://www.fishstewip.com